QRCS Marks World Red Cross and Red Crescent Day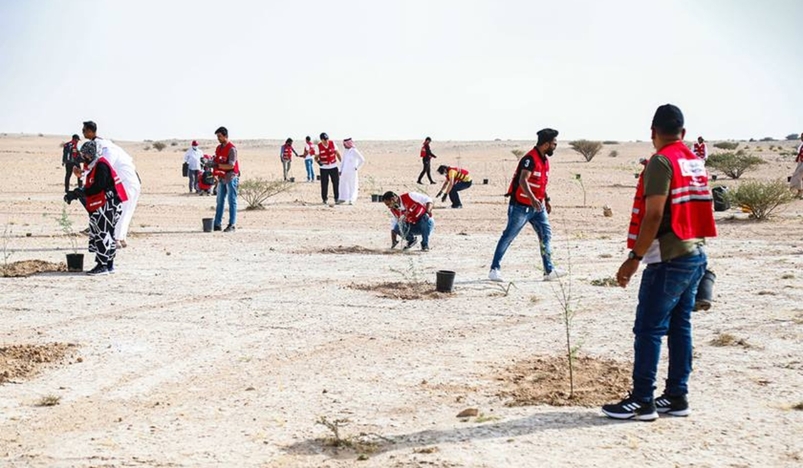 QRCS Marks World Red Cross and Red Crescent Day
Together with members of the International Federation of Red Cross and Red Crescent Societies (IFRC), Qatar Red Crescent Society (QRCS) marks World Red Cross and Red Crescent Day, which is celebrated annually on May 8 in honor of the efforts of volunteers and humanitarian workers. The theme for this years celebration is "Everything we do comes #FromThe Heart." On this occasion, Acting Secretary-General of the Qatar Red Crescent Society Faisal Mohamed Al Emadi, stressed that this occasion is an opportunity to praise the efforts of the National Societies affiliates and their tremendous role in alleviating the suffering of the needy, standing by them, supporting them, providing them with relief and preserving their dignity, in addition to their pivotal role in their local communities through programs and developmental, educational and awareness initiatives aimed at enhancing work and community affiliation and developing the skills of individuals in a way that contributes to achieving the renaissance of their countries and societies.
Al Emadi said, "We congratulate all workers in humanitarian organizations and associations, as well as volunteers, who work tirelessly to provide humanitarian and relief services throughout the world, helping alleviate suffering among those in need and those affected by natural disasters and humanitarian crises." Al Emadi stressed, "The Qatar Red Crescent will continue to support humanitarian workers and strengthen its joint cooperation with humanitarian organizations and partner national societies, so that humanitarian assistance can be provided worldwide." It should be noted that the International Red Cross and Red Crescent Movement is the worlds largest humanitarian network.
The movement consists of the International Federation of Red Cross and Red Crescent Societies (IFRC), the International Committee of the Red Cross (ICRC) in addition to 192 National Societies. The movements components aim to provide assistance to people suffering from disasters, conflicts, health issues and social problems. Additionally, the movement is concerned with promoting and disseminating the principles of international humanitarian law, advocating for humanitarian causes, conducting relief operations, and facilitating other humanitarian activities to alleviate human suffering and ensure a safe environment to protect people during times of disasters and conflicts.
(QNA)