QRCS Distributes Winterisation Kits to 3,816 Beneficiaries in Gaza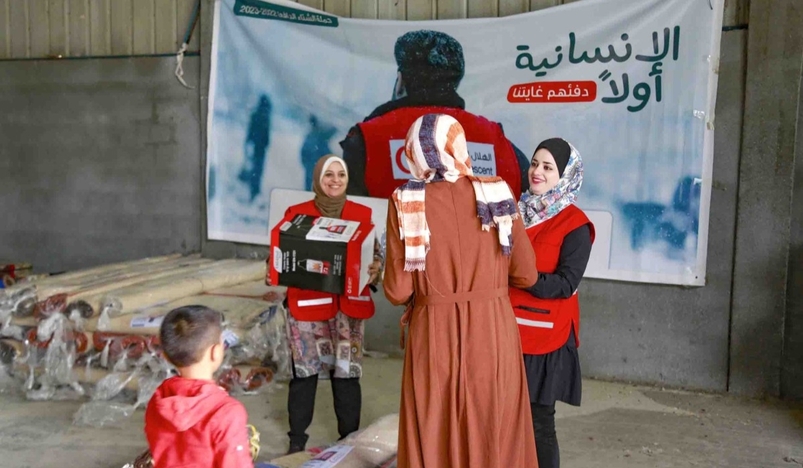 QRCS Distributes Winterisation Kits to 3,816 Beneficiaries in Gaza
Under the Warm Winter Campaign 2022-2023 #HumanityFirst – #GiveThemWarmth, Qatar Red Crescent Society (QRCS) has distributed winterisation kits to poor families in Gaza, as a protection against the cold weather of the winter.
In a statement, Dr. Akram Nassar, head of QRCS office in Gaza, said, "In the face of difficult humanitarian conditions suffered by the people of Gaza, we distributed a total of 636 winterisation kits, which contained 1,272 blankets, 1,272 mattresses, 636 carpets, and 636 electric heaters, for the benefit of 3,816 people, at a  total cost of QR 332,500". One of the recipients of winterisation kits is Khamis Mohamed (35), who was waiting for his kit at the warehouse of Palestine's Ministry of Social Development in northern Gaza.
"I am undergoing from difficult economic conditions, due to the lack of job opportunities in Gaza," said Mohamed. "I support six children, who are desperate for their basic needs. I suffer even more because my home's roof is made of metal sheets, which causes the home to be too cold during the winter. This is not good for the health of my children, and the home is often damaged by rainwater leakage. Definitely, the winterisation kit I received will ease the burden of the winter, and the blankets in particular will give my children warmth and safety".