QFC to Attract German Leading Startups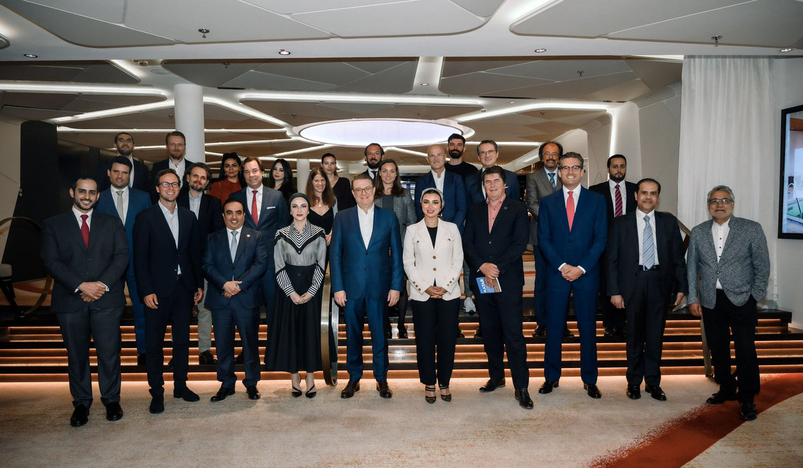 QFC
The Qatar Financial Centre hosted roundtables in Berlin and Munich to promote the QFC structures and attract leading German companies and startups to incorporate in Qatar.
The roundtables are part of the QFC outreach activities in Europe to promote Qatar as the ideal location for expansion in the Middle East and the QFC as the choice platform to operate a business in the Qatari market.
During the events, the QFC highlighted the vast investment prospects in Qatars robust and resilient market and opened an opportunity for German and Qatari business leaders to network and identify common interests for long-term collaborations.
Deputy CEO and Chief Business Officer of QFC HE Sheikha Alanoud Bint Hamad Al-Thani said that "Germany and Qatar have long enjoyed rewarding bilateral relations, strengthened by trade agreements, active diplomatic engagements, and an array of new business opportunities. This initiative demonstrates the QFCs commitment to building on these strong ties by helping German companies explore the vast number of potential investment opportunities in Qatar generated by its rapid diversification and the $20 billion economic boost by the FIFA World Cup 2022.
Having received a strong response from our guests, we are eager to see new alliances and new businesses entering Qatar and setting up on the QFC platform." For his part, HE Ambassador of the State of Qatar to Germany Sheikh Abdulla Bin Mohammed bin Saud Al-Thani said that "investors can take advantage of Qatars strategic geographical location as a gateway between the East and West. The country maintains a strong fiscal position, with a projected growth of 3.9 percent this year and 4 percent in 2023 and enables international investors to benefit from a seamless flow of trade and capital with a future-ready digital infrastructure.
Investors also benefit from Qatars global connectivity through Hamad Port, the worlds best Hamad Airport, Qatar Airways and its cargo carrier." Stressing the extensive support Qatar offers German companies interested in the market, Consul General of the General Consulate of the State of Qatar in Munich Radi Bin Saweed Al Ajmi said: "We continually encourage companies in Munich to reach out to the Consulate of Qatar in Munich should they need more information about expanding in Qatar. We can facilitate the establishment of their business in Qatar by connecting them with the Qatar Financial Centre." Germany and Qatar have solid bilateral relations, spanning almost 50 years. The volume of trade exchange between the two countries in 2021 exceeded $3 billion.
While Qatar remains one of the largest foreign investors in Germany with an estimated investment of about 25 billion Euros, more than 300 German companies are helping develop the Qatari economy, operating in vital sectors, such as energy, construction, services, communications, medicine and other fields.
(QNA)