QFA President Praises Remarkable Development of Football Team in Major International Competitions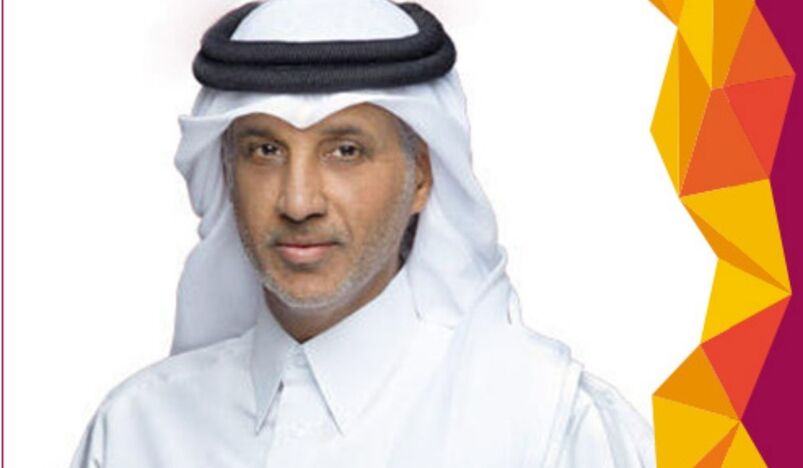 HE Sheikh Hamad bin Khalifa bin Ahmed Al-Thani
HE President of the Qatar Football Association (QFA) Sheikh Hamad bin Khalifa bin Ahmed Al-Thani praised the remarkable development of Qatar National Football Team in major international competitions, most recently is the European qualifiers for the FIFA World Cup Qatar 2022.
In a press statement on Tuesday, HE the QFA President said that the strategy of Qatar national teams participation in major continental and international competitions, such as the South American Championship of Nations (Copa America), the CONCACAF Gold Cup and the European qualifiers for Qatar 2022, aims to experience the various football schools and achieve the greatest possible benefit, especially with regard to gaining skills and getting used to the major confrontations.
HE Sheikh Hamad bin Khalifa bin Ahmed Al-Thani added that Qatar team's participation in the European qualifiers is beneficial to the players' performance match after match, which has been proven by the results so far, noting that the team's confrontation against its Serbian counterpart on Wednesday will be an important and useful experience, especially in light of the great development that Qatari players have gained recently, as well as the strength of the competitor.
HE the QFA President said that the national team is developing significantly and its performance is advancing from one tournament to another, which led it to improve its global ranking and advance to the 42nd place.
His Excellency pointed to the distinguished participation of the Qatari team in Copa America, and its outstanding performance in the latest edition of the CONCACAF Gold Cup and qualifying to the semi-final, in addition to its great level in the current European qualifiers where it has achieved 7 points out of 9 so far, expressing his complete satisfaction with the overall performance of the team and the remarkable development of the players within the preparation plan that was drawn up for the World Cup Qatar 2022.
Concluding his statement, HE QFA President Sheikh Hamad bin Khalifa bin Ahmed Al-Thani expected the Qatari team to show distinguished and honorable performance in its next three matches in the European qualifiers against Serbia, Portugal and Luxembourg, noting that the three teams, especially the Portugal team, include stars of high level who play in the most prominent European leagues, specially Cristiano Ronaldo, who recently moved to Manchester United. (QNA)