QFA Holds Virtual Coordination Meeting for Second Division League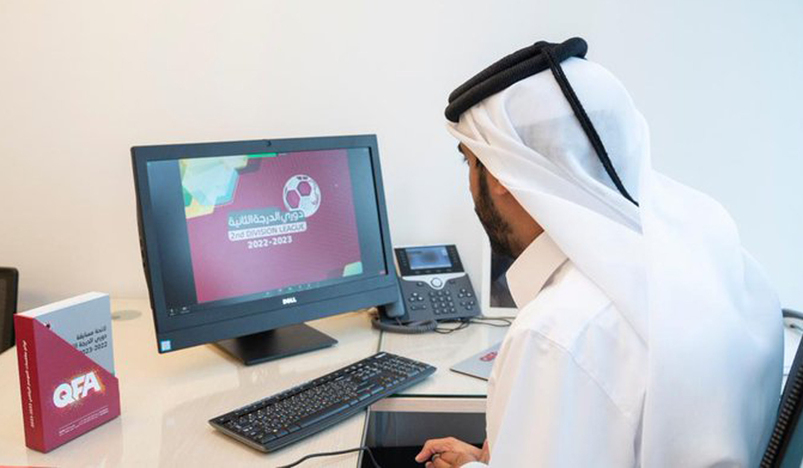 Qatar Football Association
Qatar Football Association (QFA) held Tuesday a virtual coordination meeting for the Second Division League, in preparation for the start of the new season 2022-2023, which will kick off on Aug. 26 with the match of Al Khor and Al Waab.
The meeting was attended by representatives of the competitions administration and clubs and players' Affairs, and representatives of the eight clubs participating in the Second Division; and discussed many matters related to the competition in all aspects.
Head of the QFA Competitions Department Ali Hammoud Al Nuaimi wished success to all the teams participating in the competition, hoping that the competition will provide the hoped-for technical levels and achieve the desired benefit, and that the fans will enjoy the matches and the strong competition between the players.
The meeting discussed the final preparations for the matches, and confirmed the terms of the League in accordance with the list of regulations sent earlier to the clubs. The meeting also reviewed the system of the competition which will bring together eight clubs - Al Khor, Al Kharitiyat, Al Shahaniya, Muaither, Mesaimeer, Al Bidda, Al Waab and Lusail. 
QNA