Qatar's Team Finishes Runner-Up in Volleyball Nations League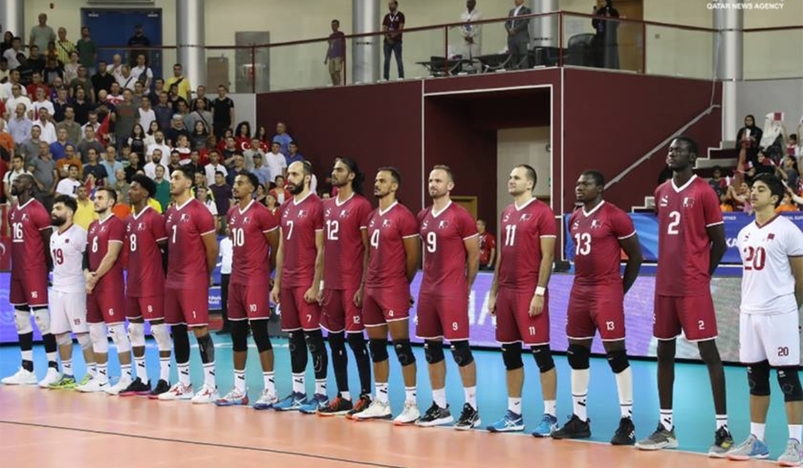 Qatar's Team Finishes Runner-Up in Volleyball Nations League
Qatar's national team finished runner-up in the Volleyball Nations League after a 2-3 loss to Turkiye's national team in their match at the Aspire Zone Hall on Sunday.
The three-day Volleyball Nations League, which was held for the first time in the Middle East, came to a close today.
Turkiye persevered through the tough final to claim a 3-2 (25-13, 21-25, 25-18, 22-25, 15-9) victory over Qatar and celebrate their first gold in the competition and second medal, after the silver last year.
The tournament saw the participation of 8 teams in the men's competitions: Qatar, Tunisia, Chile, Ukraine, China, Thailand, Turkiye and the Dominican Republic.
President of the Qatar Volleyball Association (QVA) Ali Ghanem Al Kuwari praised the success of the tournament, technically, publicly and organizationally, as the supervisors of the international volleyball federation was satisfied by its organization. He stressed that the Qatari team succeeded in presenting a good and distinguished tournament.
The team showed a good level that enabled it to reach the final match for the first time in its history, which had a clear impact on its advancement in the international rankings, he noted.
He pointed out that the QVA always aims to develop the level of the game in the country by providing all means to ensure this and by organizing and hosting major international tournaments, adding the it will prepare its teams in the coming period in order to qualify for the upcoming Olympic Games, Paris 2024, and the next Asian Games, which will be organized by China.
The QVA President thanked all the committees that worked in organizing the tournament as well as the fans and the sponsoring companies.
(QNA)