Qatargas Completes Key Milestone of Marine Biodiversity Programme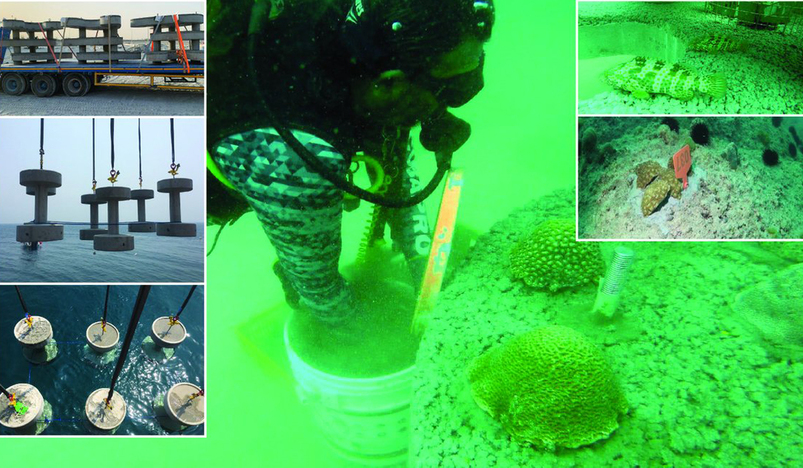 Marine Biodiversity Programme
Qatargas Operating Company LTD (Qatargas) continued its collaboration with the Ministry of Environment and Climate Change (MoECC), Qatar University (QU) and Ministry of Municipality (MoM) to complete the latest phase of its unique Coral Management Programme (CMP) which was launched in 2021.
Qatargas Chief Health Safety Environment and Quality Officer Khalifa Ahmed Al Sulaiti said, "Qatargas is very pleased to safely complete the latest phase of our comprehensive, long-term Coral Management Programme to protect and sustain Qatars valuable natural reserves. " "We are honored to partner with the MoECC, QU and MoM to introduce the best environmental and marine protection technologies and practices to the State of Qatar and enhance environmental awareness and knowledge sharing on a national level in line with the Environmental Development Pillar of QNV 2030 and Qatargas long-term Environmental Strategy," he added.
"We remain especially proud of the state-of-the-art Coral Nursery established as part of our CMP which has the potential to become a national coral bank, thereby contributing to future marine biodiversity and coral protection projects in the State of Qatar." Al-Sulaiti said This phase of the CMP concluded the deployment of hybrid Artificial Reefs, which were locally fabricated, using environmentally friendly materials, taking the total number of artificial reefs deployed by Qatargas so far to 1,100 units.
This was followed by a meticulous relocation of live corals from Qatargas projects areas to these recipient sites, bringing the total number of relocated corals to 12,000.
Furthermore, the first of its kind land-based Coral Nursery, established by Qatargas at the Aquatic Fisheries Research Center (AFRC) in Ras Matbakh, witnessed the arrival of 1,000 live corals from the Qatargas Project site for coral husbandry, which included coral rehabilitation and fragmentation. The coral husbandry at AFRC resulted in formation of nearly 10,000 fragmented or juvenile corals that were out-planted as per the protocols developed in conjunction with the MoECC and QU. These out- planted corals helped in the creation of a new coral reefs oasis in the State of Qatars territorial waters.
Qatargas also recently participated in releasing over 22,000 juvenile hamour fish by the AFRC into the Qatargas coral recipient sites. Introducing these juvenile fish was intended to further enrich the augmented sites by creating a productive marine ecosystem for the benefit of local fish and related marine species and supporting the enhancement of natural resources in the State of Qatar.
(QNA)