Qatar Team Concludes Distinguished Participation in World University Games in China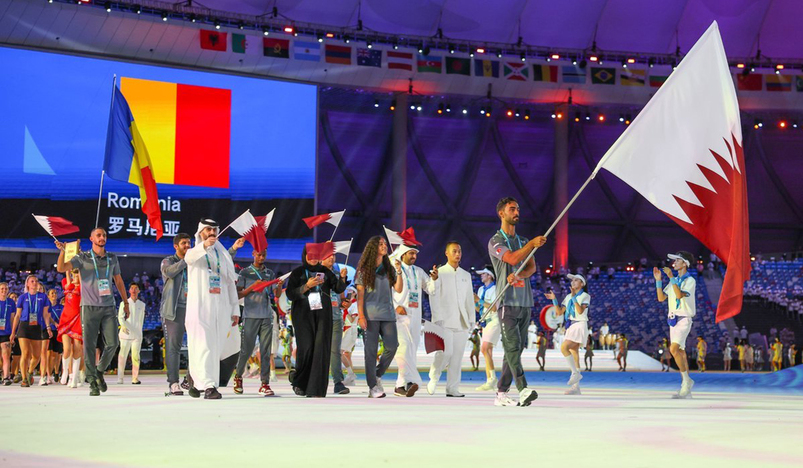 Qatar Team
Qatar team concluded its distinguished participation in the 31st edition of the summer World University Games, held in Chengdu, China, which kicked off on July 28 and concluded Tuesday.
Qatar team participated in this tournament in three sports: athletics, table tennis, and taekwondo with promising Qatari names: Al Hafez Mahdi and Hamdi Ali (athletics), Ahmed Saadawi (table tennis), Muhammad Shaalan, Maram Al Fattanasi and Waddah Al-Ahmad (taekwondo).
President of the Qatar University Sports Association Ibrahim bin Saleh Al Nuaimi praised the technical and athletic level of the Qatari participation in this great event and valued the importance of this participation in developing the talents of Qatar national teams in various sports at the university level. He thanked the national sports federations and educational institutions for their administrative and technical support for the Qatar team, praising the good Chinese hosting of the championship and the technical and athletic organizational level of the great event.
The tournament witnessed the participation of university teams from around the world in 18 different sports: athletics, shooting, badminton, basketball, diving, swimming, artistic gymnastics, rhythmic gymnastics, fencing, volleyball, tennis, archery, taekwondo, table tennis, judo, rowing, water polo, and wushu.
(QNA)