Qatar real estate: 30% wealthy buyers to spend $1mn in 2023, says report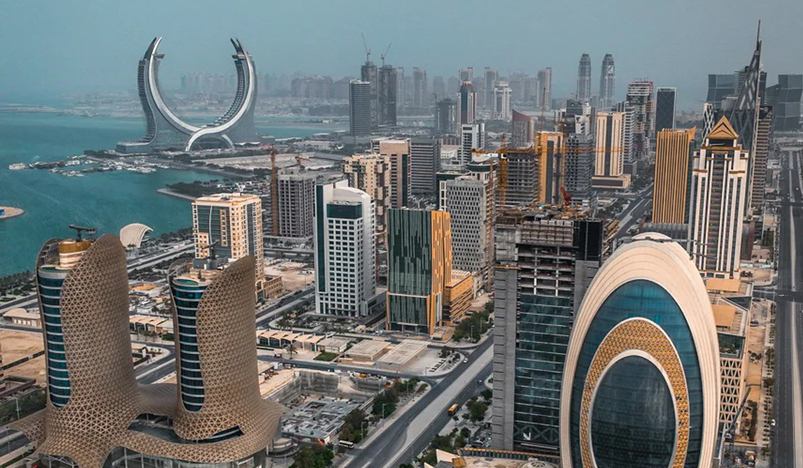 Lusail
Qatar boasts the fourth highest GDP per capita globally at approximately $69,000
The demand for luxury properties in Qatar has experienced a surge, driven primarily by domestic buyers, according to the latest Knight Frank 'Destination Qatar' report.
Qatar boasts the 4th highest GDP per capita globally at approximately $69,000.
The report, conducted in partnership with YouGov, focused on the investment behavior of 30 high-net-worth individuals (HNWIs) in Qatar, who possess a total net worth exceeding $155 million.
Among the surveyed HNWIs, the residential sector emerged as the top investment choice, with 37 percent expressing a preference for it.
The office sector closely followed at 33 percent, while the retail sector garnered a 23 percent preference.
Faisal Durrani, Partner and Head of Middle East Research at Knight Frank highlighted the residential and office sectors as the primary focus for Qatari HNWIs this year.
He attributed the significant growth in the residential market to the country's $229 billion infrastructure investment leading up to the 2022 World Cup.
"The resultant impact has been the creation of 850,000 jobs over the last 10-years and a 60 percent boost to the population. Unsurprisingly, demand for residential real estate has grown in tandem. With rents rising by 20-25 percent in the last 12 months, it is no surprise that yields have moved out to c. 6.4 percent for apartments and 4 percent for villas, making residential real estate an attractive option for the country's HNWI," he said.
Lusail development redefining Qatar's real estate scene
Lusail, a sustainable city in Qatar, has emerged as the favoured destination for residential investments among HNWIs.
Its proximity to Doha and the availability of various leisure and recreational facilities have captured the attention of investors.
With the completion of 25,000 residential structures, including high-rise towers and standalone family homes, Lusail's appeal continues to grow.
Durrani further emphasised that Lusail has become the preferred neighbourhood for wealthy individuals, with an average budget of $1.8 million.
Around 71 percent of the surveyed HNWIs already own properties in Lusail, with Lusail Marina and Lusail Waterfront being the top two preferred locations for residential acquisitions.
Despite the growth in luxury developments, Qatar's residential sector lacks affordable housing options, potentially hiding the true demand.
"The development of Lusail signifies an exciting turning point in Qatar's real estate landscape. With its remarkable infrastructure, sustainable living and luxurious offerings, it's no wonder it's piquing the interest of the country's wealthy," Adam Stewart, Partner – Head of Qatar said.
The report also highlighted challenges in the residential sector, including concerns of an oversupply of properties and the threat of a global economic slowdown.
However, the Qatari government's robust initiatives to strengthen the residential market offer hope for uncovering latent demand for affordable housing, the statement said.
- Arabian business