Qatar Post's Exhibition Reviews History of Sports Stamps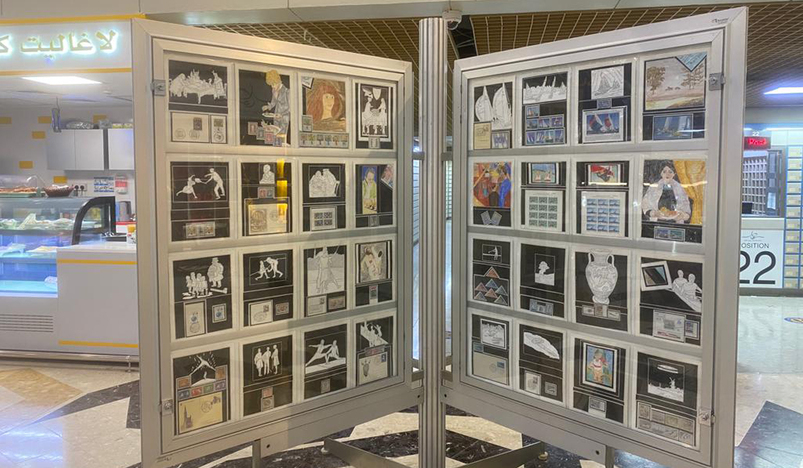 Sports Stamps
Hosted by Qatar Post, the Sports for All exhibition celebrates sports stamps and highlights a group of stamps that talk about the first postage stamp in Qatar and the pictures it carried during that period.
The exhibition, which will run until Sep. 4, will be held in cooperation between the Qatar Stamp Center and Qatar Post three months before the start of the FIFA World Cup Qatar 2022 to shed light on the history of special stamps issued in major sporting events around the world. This includes the World Cup and other sports such as chess, swimming, handball, football, tennis, fencing, and snowboarding.
In statements to Qatar News Agency (QNA), stamp collector Abdulrahman Al Langawi said that the history of stamps related to sports extends before the launch of the first World Cup in 1930.
The exhibition includes 14 "frames", with each one containing a number of different sports stamps around the world. The exhibition also includes explanations in Arabic and English, an overview of the history of post in Qatar and the center, and the stamp hobby. Visitors can view the exhibits and the various stamps they contain, he explained.
For his part, Issa Al Fakhro, a collector of sports and historical stamps, said that the Sports for All exhibition contains a collection of stamps, through which all known sports in the world are shown. Each stamp carries a full explanation of each sport so that the visitor can learn about different sports and their history.
The exhibition is being held to promote the FIFA World Cup Qatar 2022. It is intended that the Qatari Youth Hobbies Centre will cooperate with a number of authorities in the country during the coming period to hold exhibitions for Olympic sports, as part of a plan to spread cultural awareness of sports through the hobby of stamps spread around the world.
(QNA)