Qatar Parenting Network Hosts Chiropractic Care & Pregnancy Event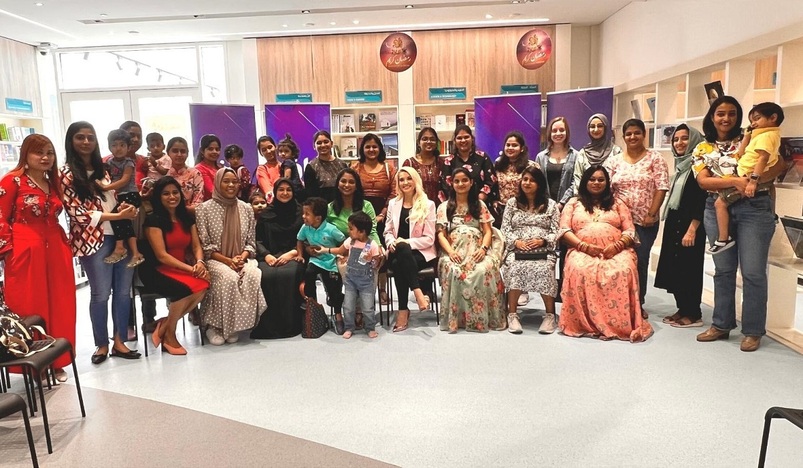 "Chiropractic Care & Pregnancy" Painfree Motherhood Lecture
Doha moms and moms-to-be gathered for a remarkable Momference last April 23 at Qatar's biggest bookstore – ALIF.
Qatar Parenting Network (QPN) organized a "Chiropractic Care & Pregnancy" lecture with guest speaker Dr. Mailie Harris, a licensed Chiropractor based in Qatar.
Dr. Mailie Harris, Chiropractor at The International Physiotherapy Centre officiated the lecture
The event delved into Painfree Motherhood expert talks spearheaded by Dr. Mailie and the International Physiotherapy Centre team. The attendees had the opportunity to ask questions from the Chiropractic specialist after an hour of discussion.
"Chiropractic care has emerged as a great way to treat and alleviate pregnancy pains without any medication. It reduces nerve stress and adjusts pelvis and spinal misalignment to promote both emotional and physical well-being," said QPN.
The Chiropractors Dr. Mailie Harris, Dr Ashura Abdul-Rasheed, and Dr. Ledia Attia with QPN Founders Gowri Shankari and Dr. Arul Mohzi Mozhi with the attendees during the recently concluded lecture at ALIF Stores.
Dr. Mailie Harris is a chiropractor from Canada who relocated to Doha. She holds 14 years of experience in treating women during and after their pregnancy to help them alleviate their pain without medications.
QPN is a community organization in Qatar for mom tribes, peer-support parenting lectures and expert talks. For Pregnancy and new mom classes, send a direct message to QPN's instagram account @qatarparentingnetwork to join their Whatsapp support group.