Qatar Now Confident of Winning Manchester United Race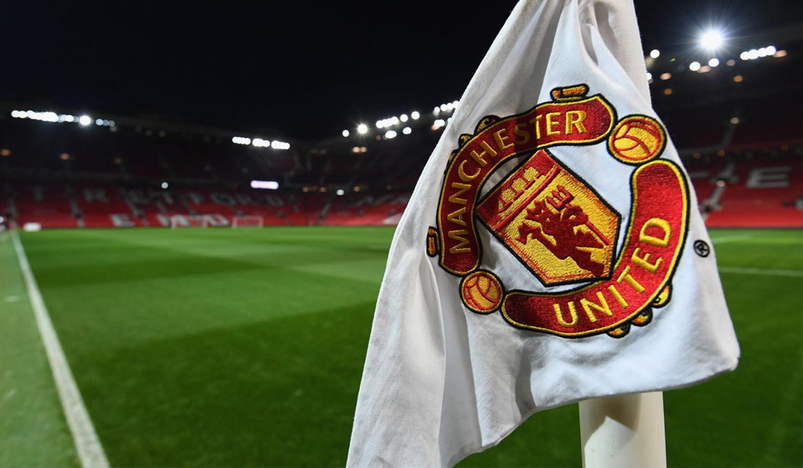 Manchester United
The Qatari group led by Sheikh Jassim Bin Hamad J.J. Al Thani is increasingly confident it's won the bidding war for Manchester United Plc, thwarting a rival offer from British billionaire Jim Ratcliffe as the sale of the football club extends into the crucial summer months.
The transaction has been beset with delays, with bids failing to meet expectations of the selling Glazer family, splits among the owners about whether to sell and fears of litigation from minority shareholders, people with knowledge of the matter said.
Those within the inner circle of the Qatari bid have now begun communicating their confidence of victory and believe it's just a matter of time before an official announcement is made, according to the people.
But with the official sale process heading into its eighth month, the Glazers could make a last minute-decision to keep hold of the English Premier League club, accepting funds from an outside investor to renovate the club's dilapidated stadium and training facilities, one of the people said. They asked not to be identified discussing confidential information.
Coming soon: Sign up for Bloomberg's Business of Sports newsletter for the context you need on the collision of power, money and sports, from the latest deals to the newest stakeholders. Delivered weekly.
Spokespeople for the Qatari group and Manchester United declined to comment. A representative for Raine Group, the New York-based bank advising Manchester United's owners, didn't respond to a request for comment. Manchester United shares rose as much as 8.3% on Wednesday in New York, and are up about 90% since the Glazers began their strategic review.
The sale of Manchester United has pitted grand alliances of wealth and Wall Street against each other in a battle to own one of world's best-known sporting assets. Ratcliffe has lined up financing from banks including Goldman Sachs Group Inc., while JPMorgan Chase & Co., Rothschild & Co. and Bank of America Corp. are among other banks advising or offering capital on a deal.
Billionaire Paul Singer's Elliott Management has also proposed to help finance bids for the club, competing with rival investors including Carlyle Group Inc., Sixth Street Partners, and Ares Management Corp.
While almost every bidder has been touted as leading the race at some stage, Ratcliffe has been seen as favorite for much of the time. His plans include keeping on Joel and Avram Glazer as minority shareholders, the people said.
Despite recurrent protests against the Glazers — who rarely visit the club — Joel and Avram remain keen supporters of the team that their father, the late Malcolm Glazer, bought in a 2005 leveraged buyout and subsequently saddled with massive debts. Joel has been involved in recent decisions on ticket prices and commercial matters, adding to speculation the brothers could strike a deal with Ratcliffe or another minority investor.
Such a deal would let Joel and Avram remain owners, while allowing their four siblings to sell their stakes. This option was being considered by the Glazers almost 12 months ago, when Bloomberg News reported that the US family may sell a minority stake in the Premier League team.
However, the structure of Ratcliffe's deal has provoked opposition from current minority shareholders in Manchester United, who would not be bought out, the people said. About 69% of the club is owned by the Glazers, the rest spread among multiple stakeholders who own shares listed in New York. These public shares have a fraction of the voting rights of those held by the Glazers.
Read More: Hedge Funds Snap Up Manchester United Shares as Deal Hopes Grow
A top-three shareholder sent a letter to Manchester United's board warning that the independent directors could be at risk of being sued for recommending a bid that favors one set of shareholders over another, the people said. The largest shareholders include Lindsell Train, Ariel Investments LLC and Eminence Capital. Representatives for all three declined to comment.
Ratcliffe is currently not inclined to change the structure of his deal, while Sheikh Jassim will not increase his bid, which is understood put a market value of the club at over $5 billion. The Glazers hoped for a valuation in excess of $6 billion, which would make the club the most expensive sports team ever sold, alongside the NFL's Washington Commanders.
It is unclear when a decision will be formally announced. The religious festival of Eid al-Adha begins this week and Manchester United is preparing for a high-profile tour of the US in July.
As the sale unfolds, Manchester United has about £260 million ($329 million) available for player purchases in the transfer window underway, one person familiar with the situation said. They said, though, that financial fair play rules meant that not all this amount would be spent.
David Hellier, Giles Turner, Dinesh Nair and Aaron Kirchfeld
©2023 Bloomberg L.P.