Qatar National Museum to Host Exhibition on Nomads' Lives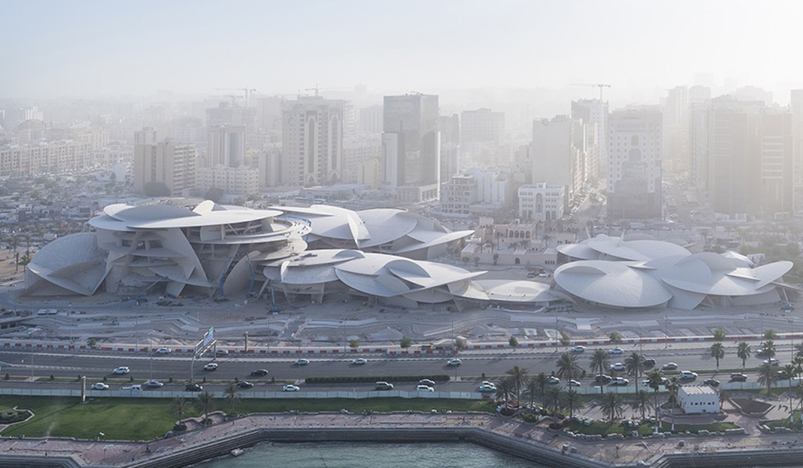 Qatar National Museum
Qatar Museums will hold Oct. 27 at Qatar National Museum and that will highlight the rich cultural heritage of nomads in the middle of the Sahara Desert, Arabian Middle East and in Mongolia.
The exhibition comes within a series of cultural initiatives devised by Qatar Museums in 2022, and within the framework of assuring Qatar's prestige as a prominent artistic and cultural destination at the regional and international levels.
The gallery, which is set to run till Jan. 14, 2023, reviews the lives of nomads and semi-nomads in three regions- the Sahara, Qatar and Mongolia as well as those groups' endeavors to establish and preserve significant and rich social lives in addition to the formation of deep and beautiful cultural stereotypes in an environment full of challenges.
The exhibition will display a rich collection of artefacts and historical photos from Qatar National Museum and other museums. It will also include collections borrowed from international museums including the National museum of Mongolia, The Du Quai Branly Museum in France and the Vienna Globe Museum in addition to other museums.
On the other side, activities of Pipilotti Rist Your Brain to me, My Brain to You Gallery will continue at the Qatar National Museum till Dec. 20, to enable FIFA World Cup Qatar 2022 fans to enjoy the first-of-its-kind exhibition for the renowned Swiss artist in the Middle East.
The exhibition, which is held in partnership with the Ministry of Public of Health (MoPH) and the Hamad Medical Institution, depends mainly on the technology of pixels comprising 12000 LED light bulbs installed at across the exhibition showroom. The bulbs are programmed to light in coordination with a sound track depicting in the visitors' imagination the natural scenes in Qatar.
The exhibition invites the visitors to delve into a journey of self-discovery via a sensational, contemplative and astonishing experience and also symbolizes the humanity's collective unconsciousness and the capacity of the human mind.
Also, the Are You Well? exhibition highlights the museum's commitment to raising awareness about topics of psychological health as a main staple of human wellness. It also backs the aims of partnership between the MoPH, World Health Organization, FIFA and the Supreme Committee for Delivery & Legacy (SC) which aims to make the FIFA World Cup Qatar 2022 an opportunity to promote physical and psychological health and a model for health and security to be followed by future giant sporting events.
Inside the showroom, the Qatar National Museum dedicated two educational sites for visitors to exercise mental awakening and to express their understanding of the exhibition message in terms of psychological wellness on walls allocated for typing down their ideas.
Rist, born in 1962, is an expert in visual connection between visual-sound artefacts and deep messages on humanity. Along with a team of specialists, she devised the My Mind to You, Your Mind to Me Project and put its preliminary model and artistic concept.
(QNA)