Qatar National Library opens a new research repository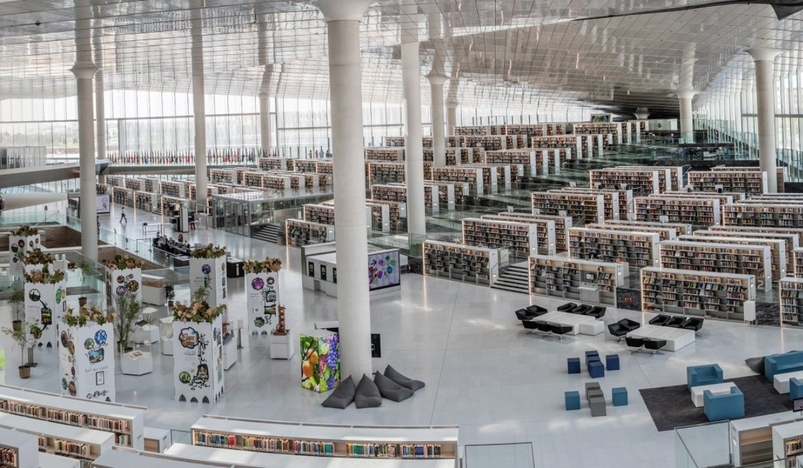 Qatar National Library
Manara - Qatar Research Repository is an open platform that houses, protects, and makes available scholarly research produced in the nation by the Qatar National Library (QNL). It aspires to promote Qatar's research across all disciplines' visibility, impact, and discoverability on a global scale.
Manara, that can be accessed at https://manara.qnl.qa, is co-funded by the Qatar National Research Fund and is managed by the Library (QNRF).
The new platform supports the Library's objective to establish and maintain a user-friendly and reliable information environment in a culturally and technologically outstanding setting by turning into a digital repository for Qatar's research. The repository allows non-traditional research outputs including datasets and software, multimedia content, posters, and presentations in addition to typical research outputs like articles, conference proceedings, and monographs in both Arabic and English.
"Manara - Qatar Research Repository strengthens the country's research infrastructure by assisting scholars to make their work discoverable, which might increase their international visibility and influence," stated Tan Huism, executive director of QNL. The potential and possibilities to further these objectives inspire us. We want Manara to be a dependable, reputable, and long-lasting shared service that promotes the best output management procedures and safeguards Qatar's research output for upcoming generations.
For many years, the library's efforts to promote and enhance open access research in Qatar and abroad have been driven by open access, which is one of the institution's key values. The Open Access Program, which supports the shift of research publishing to new models that assure outputs are open and re-usable, is one of the library's key projects.
The Manara Repository was created and developed in collaboration with the library and QNRF as part of a larger partnership involving research data management and preservation. Researchers in Qatar will be able to adhere to the open access standards of international research funding organizations and publications because to Manara's help for storing and publishing research data.