Qatar is the Most Expensive Country in GCC to Rent an Apartment; 5th in World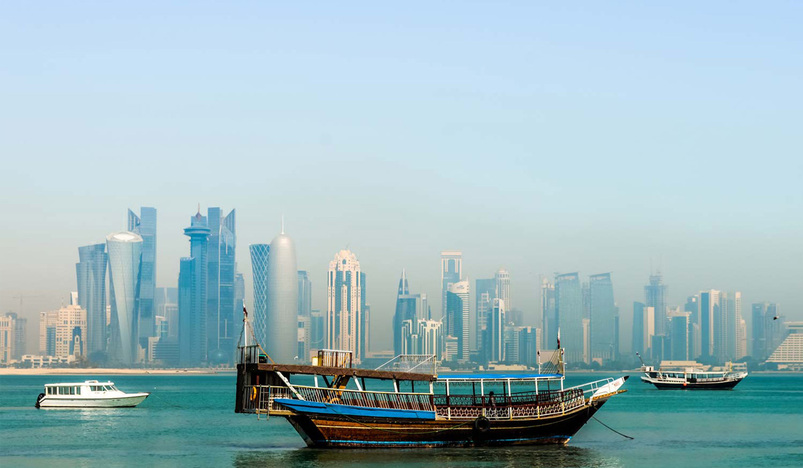 Doha, Qatar
Qatar ranks fifth in the list of the most expensive countries in renting apartments out of 109 countries in the world, according to 24/7 Wall Street.
The website said the average monthly rent for a 'one-bedroom' apartment in central Doha is about $1,548, while the average monthly rent for a "one-bedroom" apartment outside the city centre is about $987. 
Hong Kong, Singapore, Luxembourg and Switzerland occupy the first to fourth positions in the list.
Qatar is followed by Iceland, Ireland, the United States, Netherlands and Australia, and the UAE occupies the eleventh position.
Kuwait (19) and Bahrain (20) are the two other Gulf countries featuring in the top 15 list of most expensive countries to rent an apartment.
Saudi Arabia (63) is the least expensive in the Gulf region and Oman is ranked 39 in the list.
"To identify the most expensive countries to rent a 1-bedroom apartment, 24/7 Wall St. relied on data from Numbeo, an online database of user-contributed data about cities and countries worldwide. Numbeo considered 109 countries," the website said.
Numbeo aggregates data for countries in real time. Data may be subject to change over relatively shorter periods of time compared to government data sets. 
"Lebanon, which is suffering a catastrophic economic crisis right now, has among the world's highest rent prices of the countries considered. But affordability is relative to the average local monthly income, and Lebanese people earn relatively lower wages, if they have a job at all. So, while rent is astronomical to them, it might be a bargain to an outsider looking in," the report said.
"Then there are economically stable and wealthy countries like Germany, where rent prices are also among the highest in the world. But the typical German earns relatively higher wages and can afford to pay the higher rent prices more easily thanks to better local wages and stronger social benefits. These are the richest countries in the world," 24/7 Wall Street said.