Qatar customs foils attempt to smuggle shabo hidden inside water purifiers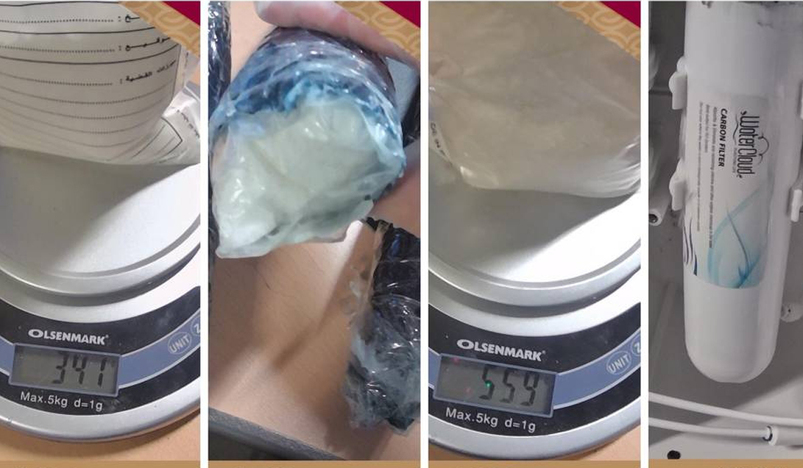 Water filters
Inspectors at the Postal Consignments Customs Department at the Air Cargo and Private Airports Customs thwarted an attempt to smuggle shabo into Qatar.
In several images shared on social media, Customs stated that the banned substance was found inside the a shipment of water filtration and purification devices. The total weight of the substance was 900 grams. 
A few days ago, Customs also foiled an attempt to smuggle hashish into the country. The substance, which weighed 280 grams, was found stashed inside the tubes of a shipment of iron spare parts.