Qatar Clinches Bronze in Fencing Team Competitions in 5th Islamic solidarity Games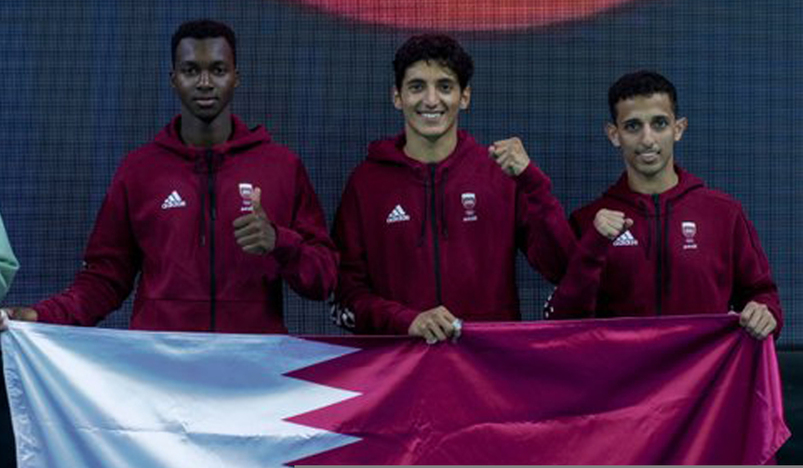 Fencing Team
Qatar Fencing National Team on Tuesday raised their medal tally after claiming bronze in team competitions in the current fifth edition of the Turkey-host Islamic Solidarity Games Konya 2022, with participations from 54 countries.
Qatari fencers Ali Al Wajhan, Khalid Aref and Abdulah Khalifa secured a 45-34 win over Iran in the third place playoff.
In a press statement, Head of Qatari mission in the games, Eissa Al Ghanim expressed joyfulness with Qatar's total of 11 colored medals as the country's optimum achievement in the history of the games.
To this day, Qatar secured four gold medals, three silver and four bronze.
Al Ghanim expressed hopes the national team would win extra colored medals in the remaining days of the tournament. The games are due to run till Aug. 18.
Al Ghanim also praised the accommodation facilities provided for the competing missions in Konya's Sports City as a contribution to the successful organization of the tournament.
(QNA)