Qatar Charity Provides Support to Low Income Families in Sudan with Baking Equipment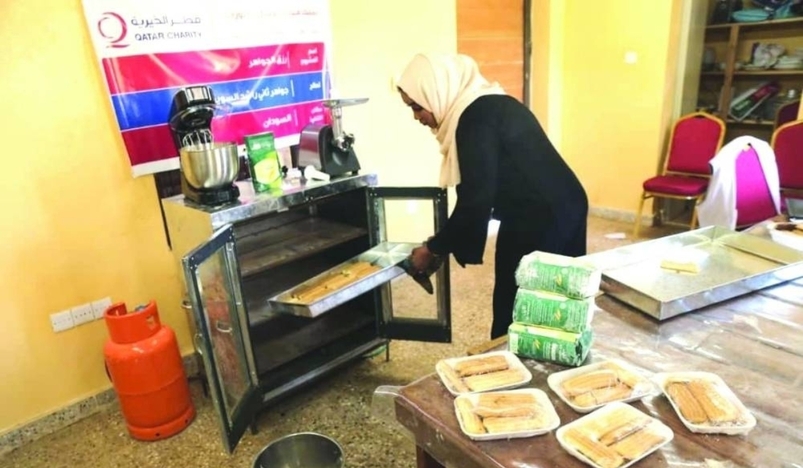 Qatar Charity Provides Support to Low Income Families in Sudan with Baking Equipments
The Sudanese branch of Qatar Charity donated bakery equipment to aid needy women as part of ongoing efforts for economic empowerment.
The bakery projects will help 17 women, the majority of them which are moms of orphans supported by Qatar Charity. Each family received ovens, mixers, kneaders, and gas cylinders.
The Saaed Center for Vocational Training, connected with the Mycetoma Research Centre (MRC) at the University of Khartoum, also provided training for these women.
"We welcome the humanitarian co-operation with Qatar Charity for the benefit of the most vulnerable groups in society – mycetoma patients whose limbs have been amputated," said Professor Ahmed Hassan, director of the MRC, and supervisor of the Vocational Training Centre.
The economic empowerment project, according to Umm Muhammad, a mother of three orphans, will increase her household's revenue, enabling her to pay for her children's schooling.
Sondos Mudawi, a mother of three orphans, claimed that prior to obtaining all the new equipment, she could only prepare and sell baked items using very basic tools, but that with the ability to enhance production, she will be able to do so.
"I hope this project generates income for me to help meet the requirements of life and that of my three orphan daughters," she added.