Qatar Charity Inaugurates Water Treatment Plants in Bangladesh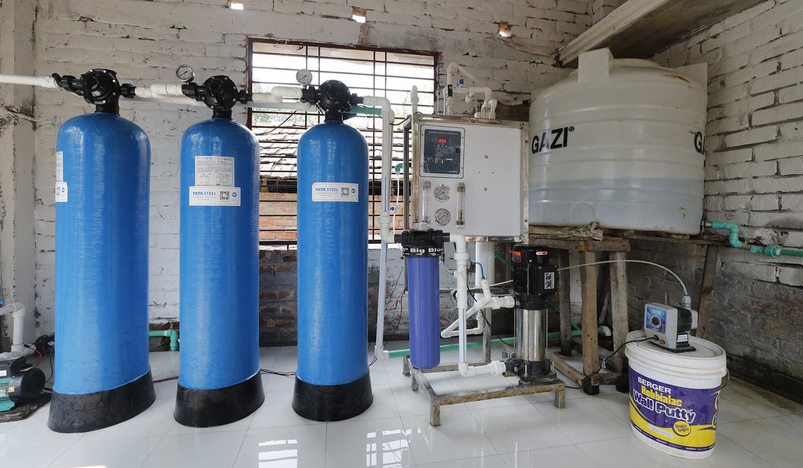 Water Treatment Plant
Qatar Charity (QC) inaugurated three water treatment plants in Madhanagar Upazila of Sunamganj, a north-eastern district of Bangladesh, to benefit more than 6,000 people. This is part of Qatar Charitys continued efforts to increase the accessibility of clean drinking water for poor communities in the country.
The inauguration of these water treatment plants in Madhanagar comes as an effort to protect its residents from the dangers of contaminated water, because the people of this area have long been suffering from various health issues, due to drinking underground water contaminated with arsenic.
The beneficiaries expressed their happiness with the water projects that have been implemented. "We used to drink arsenic water, as there were no other alternatives to us. The scarcity of water goes high during the dry season," said Sharifa Akhter, indicating that Qatar Charitys water intervention has brought a big relief for the beneficiaries in the area.
"We are so pleased with getting pure water at our doorsteps. It was really impossible without the support of Qatar Charity," said Sirajul Islam.
Sohel Mia said: "Due to drinking arsenic water, we have suffered from various health problems like headaches, drowsiness, vomiting, cramping muscles, and stomach pain. Now, we are blessed as the benefactors of Qatar have helped provide safe drinking water for us." Officials of the area also expressed their gratitude and appreciation to Qatar Charity for providing clean water to the people. Shitesh Chandra Sarkar, a government in-charge of that area, said, "The area is very remote and the water in almost 80 percent tub-wells contain arsenic and iron. We try to solve the problem from the government side.
We thank Qatar Charity and the benevolent people of Qatar for taking the initiative to provide treated water to the suffering communities." During the last 4 years, Qatar established almost 50 water treatment plants in many districts, benefitting 100,000 people. Besides, Qatar Charity installed 15,000 deep tube wells in many areas of Bangladesh, including coastal regions, in the last 5 years to ensure the provision of safe and clean drinking water for 900,000 people.
(QNA)