Qatar Charity Delivers Aid to Syrian Refugees & Underprivileged Lebanese Families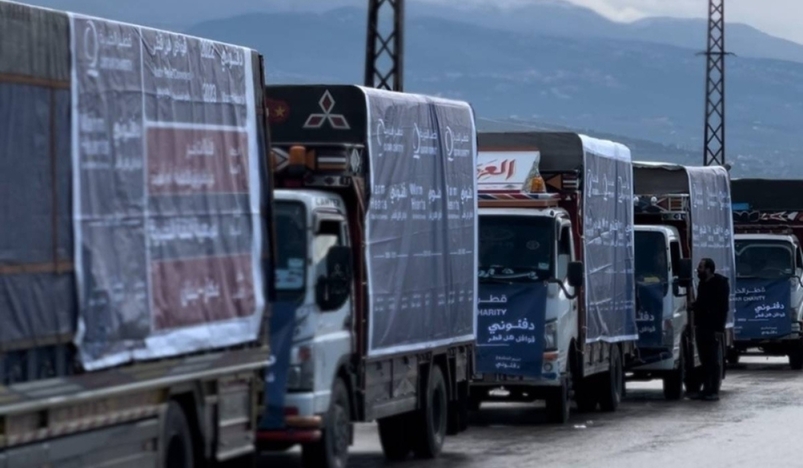 Qatar Charity Delivers Aid to Syrian Refugees & Underprivileged Lebanese Families
A delegation from Qatar Charity (QC), currently in Lebanon, continued delivering urgent aid to Syrian refugees and underprivileged Lebanese families and contribute to meeting their winter needs by providing shelter kits, food items, and fuel, as they are struggling to survive amidst the severe cold and remarkably low temperatures.
This comes as part of the Qatar Relief Convoys organized by Qatar Charity within the framework of the 'Warm Hearts' winter campaign.
Aid for refugees in the Akkar camps included delivering 225 tents, 300 food baskets and 1,500 winter bags, and heating materials that benefited 300 families, in addition to the distribution of food baskets to 250 needy Lebanese families. The campaign also delivered blankets and fuel for heating to 382 families in the southern Bekaa camp, and other aid is scheduled to be distributed in the Arsal camps.
The delegation, headed by CEO's assistant for the Resources Development and Media sector at Qatar Charity Yousef Fakhroo, consists of officials from Qatar Charity, many social activists, and social media influencers, in addition to donors.
The delegation visited some projects implemented by Qatar Charity in Lebanon including the Vocational Training Institute in Sidon, which contributes to preventing school dropouts, as nearly 1,500 Syrian refugee students graduated from it within three years.
Fakhroo said that this visit aims to inspect the conditions of Syrian refugees and identify their needs on the ground, and to deliver the people of Qatar's aid, stressing the continuation of the aid convoys' journey to save those affected by the winter cold in other countries.
The QC aims to reach nearly 1.2 million needy people this year through the 'Warm Hearts' campaign distributed in 15 countries.
(QNA)