Qatar Chamber: Qatar Private Sector Exports Rise by 77% in 2021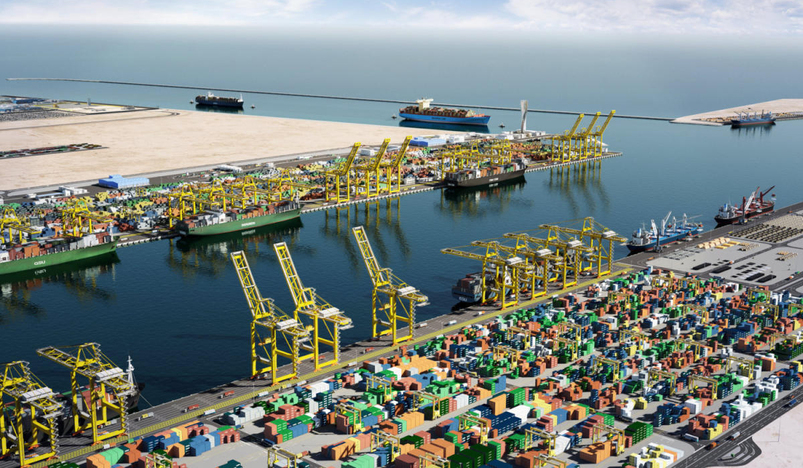 Qatar Port
The value of Qatar's private sector exports in 2021 increased by 77.2% year-on-year to reach QR26.4 billion, compared to QR 14.9 billion in 2020 and by 21.7% compared to QR 21.7 billion in 2019, according to a report issued by Qatar Chamber on Tuesday.
This surge confirmed the significant recovery of the private sector activity and Qatar economy in general from the implications of the COVID-19 pandemic, as it reached to levels better than those before the application of precautionary measures, said the report which highlights the trade of private sector in 2021.
According to the report, the year-on-year increase in private sector exports during 2021 was attributed to the increase in exports through all types of certificates of origin issued by the Chamber vis-a-vis 2020 and 2019 except for the GPS Model which declined by 63.5% and 79.5% respectively.
In turn, exports through the General Model grew by 109% and 46.4% compared to their values in 2020 and 2019.
Similarly, exports through the GCC Unified Model jumped 142.1% and 139.2% compared to their values in 2020 and 2019.
Exports though the Unified Arab Model grew by 43.7% and 20.6% compared to 2020 and 2019.
Exports through the Unified Model to Singapore in 2021 saw a substantial growth of 638.7% compared to their values in 2020 and by 570.1% compared to 2019.
The report indicated that the value of exports of eight commodities recorded growth compared to their values in 2019 and 2020, while the sole exports that decreased are the petrochemicals exports.
In 2021, Essential and Industrial Oils exports reached QR 8.15 billion, recorded year-on-year growth of 97% compared to 2020 and 24% compared to 2019.
Aluminum exports reached QR 6.1 billion in 2021, showing an increase of 60.5% compared to QR 3.8 billion in 2020.
In the third place, industrial gases amounted to QR 3.33 billion, followed by chemical substances amounted to QR 1.7 billion, lotrene exports reached QR1.33 billion and steel exports amounted to QR 1.32 billion.
As for economic blocs and groupings, Asian countries were at the top of economic blocs that received exports of private sector in 2021 amounted to QR 12.5 billion with a share of 47.6% of the total value, followed by GCC countries excluding GCC states with a share of 25.3% with exports of QR 6.7 billion.
In third place came the group of EU states, with exports totaling QR 4.9 billion representing 18.5% of the total value, followed by Arab countries excluding Arab countries excluding GCC states that received 1.4 billion, a share of 5.3% and African Countries Group excluding Arab countries with exports amounted to QR 331 million, or a share of 1.3% of the total exports.
Other European countries came in the sixth place with exports amounted to 307 million, or a share of 1.2%, followed by the USA which received exports worth of QR 193 million, a share of 0.7%, Other American countries which received exports worth of QR 57.8 million, or a share of 0.2% and Oceania which received exports worth of QR 5.97 million, or a share of 0. 02%. (QNA)