Qatar beats El Salvador in friendly match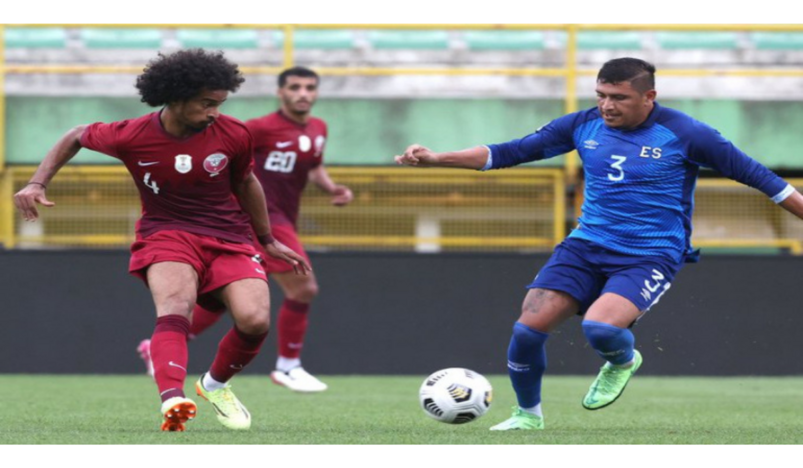 Qatar-El Salvador friendly match
The Qatari national football team finished its preparatory camp outside by defeating El Salvador in a friendly match this evening at the Aldo Drosina Stadium in the Croatian city of Pula as part of its preparations to participate in the Gold Cup tournament hosted by the United States of America during the period from July 10th to August 1st.
The only goal of the confrontation was scored by striker Almoez Ali in the 68th minute, although the Qatari team completed the match with a lack of numbers after the player Abdulaziz Hatem was sent off with a red card.
Earlier, the Qatari team won a friendly match 3-0 over Croatia, in a match in which the Qatari players presented a distinguished performed and confirmed their readiness to raise the banner of challenge in their participation in the upcoming Gold Cup tournament.

The technical staff of the Qatar national team, lead by Felix Sanchez, is looking to invest the last friendly matches in a good way in order to determine the readiness of the players before the start of the Gold Cup in order to appear well and honor the Qatari football in international events.
The Qatari team will start the Gold Cup tournament on July 13 with a match against Panama in Group D, to play against Grenada on July 17, and to conclude the first round matches will be against Honduras on July 20. The three matches in the first round will be played on BBVA Stadium in Houston. (QNA)