Qatar Beats China in 2022 Asian Senior Mens Beach Volleyball Championship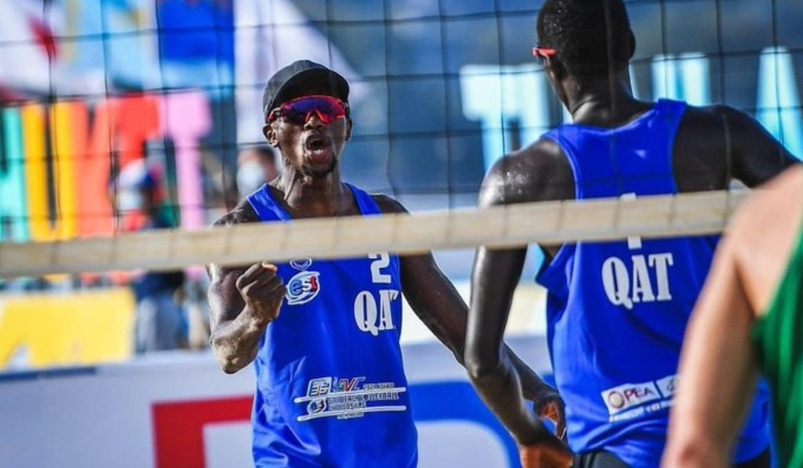 The Qatari men's beach volleyball team of Cherif Younousse and Ahmed Tijan
The Qatari men's beach volleyball team of Cherif Younousse and Ahmed Tijan, current No.3 in the FIVB world ranking, defeated the Chinese duo Wang Y. W. and Ch. W. Zhou, 21-16, 23-21 today in the 2022 edition of Asian Senior Mens Beach Volleyball Championship got underway in Bandar Abbas, Iran , with the participation of (30) teams, including three Qatari teams.
On the other hand, the Qatari women's volleyball team lost 0-3 to UAE today, in the first West Asian Championship held in Jordan, with the participation of (10) teams divided into two groups, where Iraq, Lebanon, Palestine, Saudi Arabia and Syria were in group (A).
The Qatari women's team in group (B) with the teams of Oman, Kuwait, UAE and Jordan, and will face Kuwait on Wednesday.
Four teams from each group qualify for the quarter-finals.
(QNA)