Qatar Airways, Xiamen Airlines Launch New Codeshare Partnership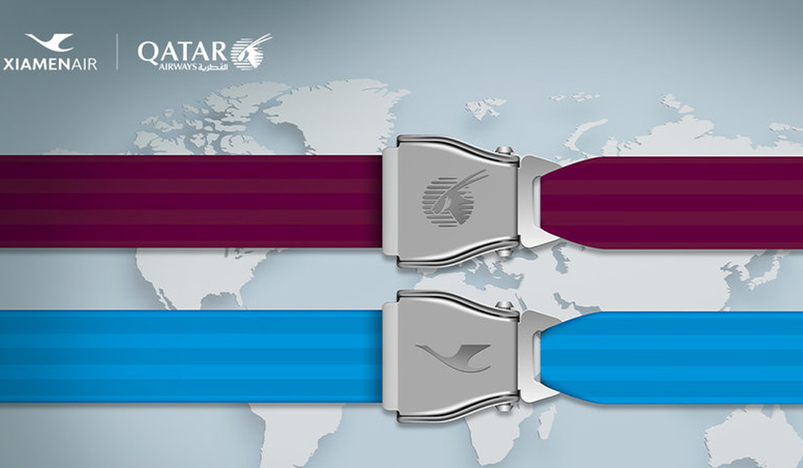 Qatar Airways & Xiamen Airlines
Qatar Airways announced a new codeshare partnership with Xiamen Airlines, which coincides with the 35th Anniversary of diplomatic relations between the State of Qatar and the People's Republic of China, making it the first Chinese airline to operate passenger nonstop flights between Mainland China and Qatar.
In a statement on Sunday, Qatar Airways said that Xiamen Airlines will launch daily flights between Beijing's Daxing International Airport and Hamad International Airport with its modern Boeing 787-9 aircraft.
The Xiamen Airlines will commence its direct flights to Doha on Oct. 20, 2023, providing passengers optimal connections to key markets in Qatar Airways' leading global network beyond Doha, in the Middle East, Africa, and Europe.
In addition to the flights from Beijing, Xiamen Airlines will also launch two weekly flights from Xiamen, the special economic zone of Fujian Sheng province, to Doha. The flights commence on Oct. 31, 2023, enhancing the options of flexible travel destinations for passengers of both carriers.
Qatar Airways said that it would codeshare on these new flights, which will greatly enhance its presence in Mainland China which comprises 6 destinations with a total of 31 weekly flights operated by Qatar Airways followed by double daily flights to Hong Kong. As part of the new agreement, Xiamen Airlines will place its marketing code on Qatar Airways flights to and from Beijing.
Xiamen Airlines was founded in 1984 and is a member of the SkyTeam Alliance. The Five-Star airline has a reputation for its high service standards and operational excellence, offering customers a dense network of 105 destinations in China and around the world.
HE Qatar Airways Group Chief Executive Akbar Al Baker said: "We are delighted to announce this comprehensive cooperation and to welcome our new partner, Xiamen Airlines, to Hamad International Airport, our home in Qatar. We are proud and honored that Xiamen Airlines has chosen Doha as a new destination in their network and their only destination in the Middle East. Their flights are perfectly connected to our unparalleled global network offering customers of both airlines greater choice and seamless travel experiences." For his part, Chairman of Xiamen Airlines Zhao Dong said: "Both Qatar Airways and Xiamen Airlines are the winners of APEX World Class Awards in 2022 showing our shared commitment to high-quality service. The partnership of two Five-Star airlines will bring wonderful flying experiences to the customers worldwide."
(QNA)