Qatar Airways launches new customized holiday packages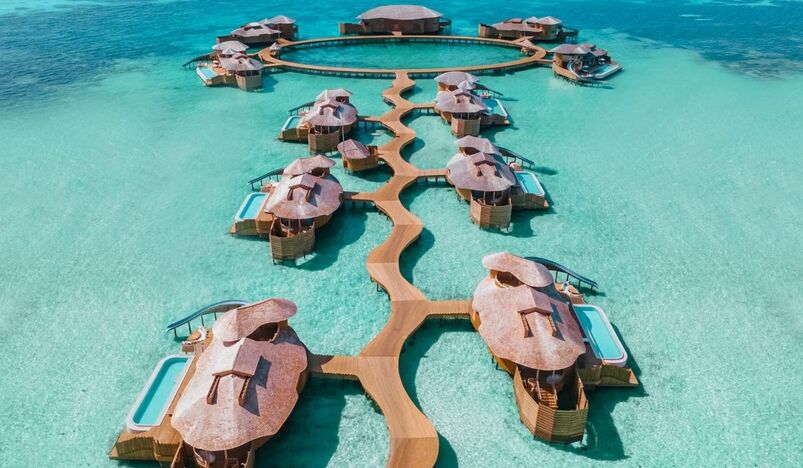 'Maldives' - One of the Destinations Qatar Airways Offer
Qatar Airways Holidays (QRH) has launched a multichannel campaign to highlight tailor-made holiday options to popular destinations such as the Maldives, Rwanda, Spain, and Turkey, in the hopes of inspiring customers to plan their next trip. There is something for everyone, whether you want a luxurious city escape, a daring safari adventure, or a relaxing beach vacation.
Qatar Airways has put together travel packages that include sought-after destinations, exclusive experiences, and everything you need for a stress-free vacation, including attractive add-ons, hotel accommodations in prime locations, and return flights with Qatar Airways. Customers who book a vacation package with Qatar Airways Holidays can take advantage of incredible savings and bonus Qmiles, as well as a variety of complimentary amenities and room upgrades.
Indulge in luxury in the Maldives, the ideal destination for those seeking complete relaxation. Prepare for a memorable vacation filled with activities for all ages, spa offerings, and relaxing treatments, all while taking in the breathtaking views of powdery sand and crystal-clear waters stretching out to the horizon.
Packages start at QR7,900 per person and include luxury hotel accommodations with breakfast, tours and activities, as well as round-trip flights.
Marvel at gentle giants in Rwanda with QRH "Gorillas in Rwanda" tour. For those seeking a once-in-a-lifetime adventure, jaw-dropping landscapes and pure luxury, it is the ideal offer for those who want to get up close to the majestic Silverback Gorilla, as well as connect with the local people and explore one of Africa's most sought-after destinations. With prices starting at just QR18,686 per person, holiday packages include return flight tickets, a luxurious hotel stay, airport transfers, a gorilla encounter, and a selection of other extras to immerse yourself in fun and adventure in the heart of Africa.
Experience the vibrant streets of Spain in Madrid and Barcelona, cities that are both world-renowned for their arts and culture scene, fantastic food, incredible museums and unique shopping options. QRH packages feature some of Spain's best hotels. Whether you book a stay at the futuristic Barcelo Sants or the Majestic Hotel and Spa Barcelona, or the elegant Hotel Riu Plaza in Madrid, you will relax in a world of luxury while having everything right on your doorstep. Prices start at QR4,913 per person for three-night packages including hotel accommodation with breakfast, return flights, tours and airport transfers.
Discover iconic treasures in Turkey - from the iconic architecture in Istanbul to the spectacular scenery of Cappadocia, travellers will be captivated by the mix of history, culture and beauty of nature while touring the stunning country of Turkey. With two options to select from four or five-night stays, prices start at QR3,959 per person, including luxury hotel accommodation with breakfast, tours and activities, return flights and private airport transfers.