Qatar's Fencer Ali Turki Oweida Wins Bronze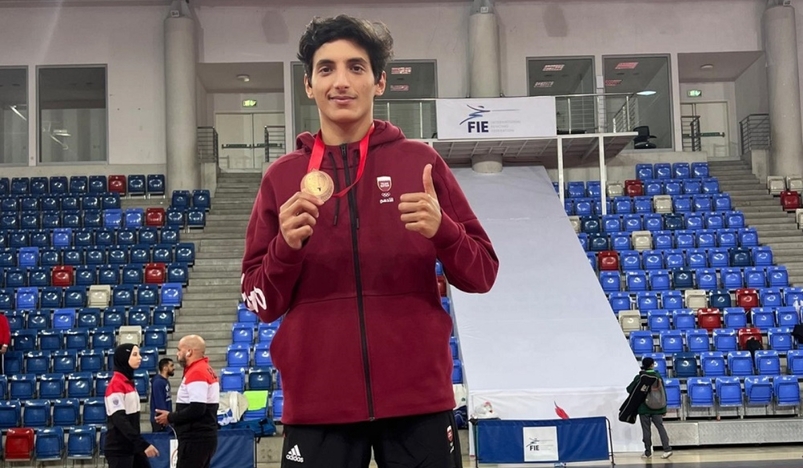 Qatar's Fencer Ali Turki Oweida with Bronze
Qatar's fencer Ali Turki Oweida (pictured) yesterday clinched bronze medal at the Arab Fencing Championship underway in Manama, Bahrain. 
A total of eight countries are taking part in the event. 
Oweida had to content with bronze after he lost to Egypt's Alaeddin Abu Al-Qasim 7-15 in the semi-finals.
Seven other players including Khaled Aref Hussein, Abdullah Ismail Khalifa, Jaber Omar Al Fadaq, Muhammad Zaid Al Awlan, Abdul Rahman Al Jedrah, Mishaal Misfer Al Qahtani and Fadi Diab are representing Qatar in the event.
Source:- QNA