President of Brazil, FIFA President Visit Lusail Stadium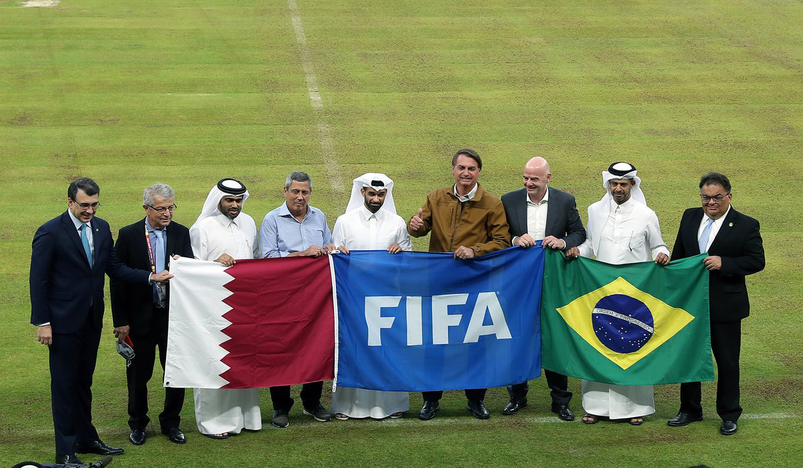 Lusail Stadium
HE President of the Federative Republic of Brazil Jair Bolsonaro and HE FIFA President Gianni Infantino visited today Lusail stadium, one of the stadiums that will host the FIFA World Cup 2022. The visit took place on the sidelines of the official visit paid by HE the Brazilian President and the accompanying delegation.
His Excellency was accompanied during the visit by HE Secretary-General of the Supreme Committee for Delivery and Legacy Hassan Al Thawadi, CEO of the FIFA World Cup Qatar 2022 LLC. Nasser Al Khater.
HE the Brazilian President said he was impressed with the level of facilities he saw in the State of Qatar, and the intensive preparations to host the World Cup. He said that Qatari will host a perfect edition of the competition in 2022.
He also praised Lusail Stadium, saying it had great architecture and will help provide a great atmosphere in keeping with the special event.
For his part, FIFA President Infantino said he was pleased with the notable progress the State of Qatar has made in preparing to host the world's most important footballing event.
He said that he has never seen a country ready to host like the State of Qatar is during all his years in the field of sports and football. He added that the upcoming 2022 edition will be the most special.
SOURCE: QNA