Umrah performers exempted from Pre-screening of Covid-19 test upon arrival, says Saudi Official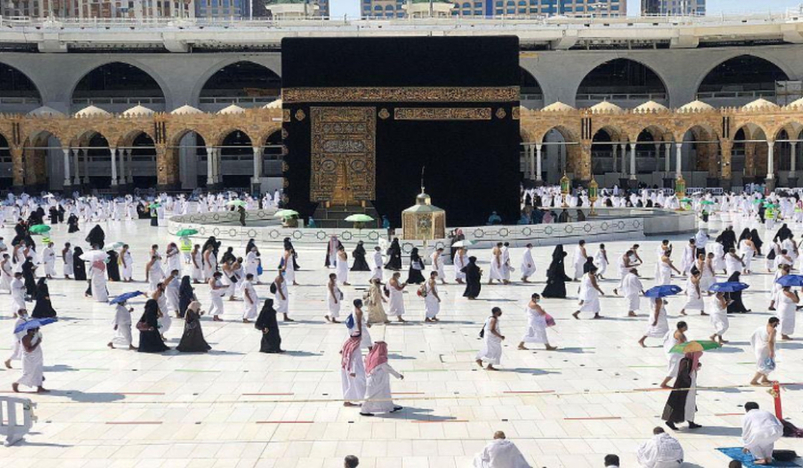 Umrah Performers
The head of the administrative department of the airport passport department, Major Abdullah al-Jasmi stated that devotees arriving to the country to perform Umrah are exempted from the pre-screening process of Covid-19 testing and that entry and exit of passengers who received vaccination against the virus has been facilitated.
The official stated that the check-in procedures at the airport has amended due to the global epidemic in place and currently the passengers has many essential requirements needed to carry along such as PCR test report, and vaccination certificates.
The relevant authorities has mentioned that travelers arriving from green list countries must show the test report that is taken 72 hours prior to their arrival and travelers arriving from red list countries must show their test report, which is taken 48 hours prior to their entry into the country.
Passengers can directly complete the check-in procedure upon their arrival and Ehteraz application is not mandatory to show at the moment as the health status is merged with the systems of the airport passports.
During an interview with The Police on 'You Program' on Qatar Radio, Al Jasmi explained that passengers travelling to the country to perform Umrah has been specially treated by facilitating their procedures, which is approved by Saudi's health minister, and they are excluded from a pre-examination and the relevant tests can be done upon their arrival to the country if they meet the conditions of obtaining vaccination or getting a home quarantine. Those individuals who must undergo hotel quarantine will have to take Covid-19 testing at their designated hotels.