PHCC teams working non-stop this pandemic to provide care to Qatar community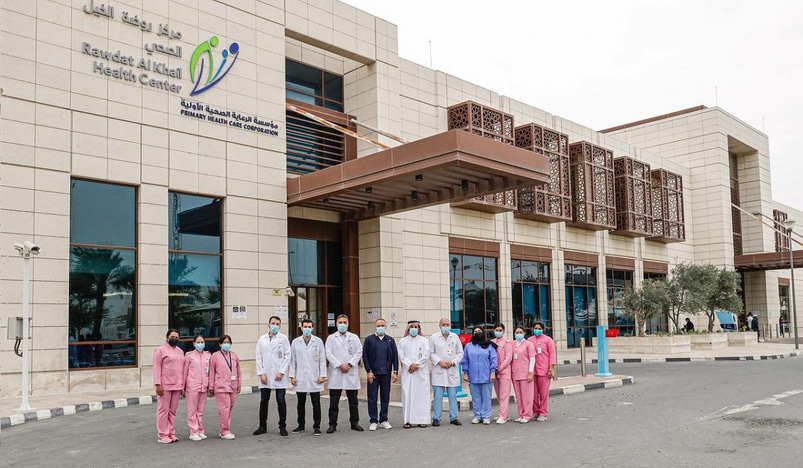 Primary Health Care Corporation
Primary Health Care Corporation (PHCC) teams have been working non-stop through the COVID-19 pandemic to provide care to Qatar's population. Their healthcare staff have enabled Qatar to meet the high demand for COVID-19 tests as well as vaccinations.
While frontliners continue to exert their efforts to curb the virus spread, the Ministry of Public Health (MoPH) reminds everyone's important role to play in the ongoing fight against COVID-19, through three main actions: 
• Getting vaccinated, including having the booster vaccine when you are eligible without delay (including pregnant women) - vaccination protects you and those around you. 
• Isolating yourself from other people if you have signs and symptoms of COVID-19 and getting tested if needed.
• Adhering to the precautionary measures including wearing of masks, social distancing and regular hand washing, as well as adhering to COVID-19 restrictions.
MoPH calls on the public to support its ongoing efforts and play their part in fighting the pandemic by getting booster vaccine dose and following the precautionary measures.
The Gulf Health Council has praised the efforts of the Ministry of Public Health of the State of Qatar in confronting the coronavirus pandemic (COVID-19).
The Council highlighted, on its official accounts on social media, that the Qatari Ministry of Health ranked 15th globally among the best ministries of health in dealing with the pandemic, according to the classification of the German magazine 'Der Spiegel'. In addition, the Central Food Laboratory in the State of Qatar obtained the American national accreditation for American standards. The Council noted that the health sector in Qatar implemented the largest vaccination campaign in the country's history, with the vaccination rate in the country reaching more than 86% of the total population, subsequently Qatar was ranked among the top ten countries in the world in the rate of vaccination.
Moreover, the Council said that the Qatari Ministry of Public Health continued its other achievements apart from facing the pandemic, the Ministry established 14 hospitals affiliated with the Hamad Medical Corporation, 28 health care centers affiliated with the PHCC, and 4 health care centers managed by Qatar Red Crescent. The health care system also includes some of the most advanced medical technologies in the world.
The Gulf Health Council published an "infographic" which features the most important medical efforts and achievements made by the Ministry of Health of the State of Qatar with its national cadres, considering the continuing coronavirus pandemic.