Pearl tea bubbles up in Qatar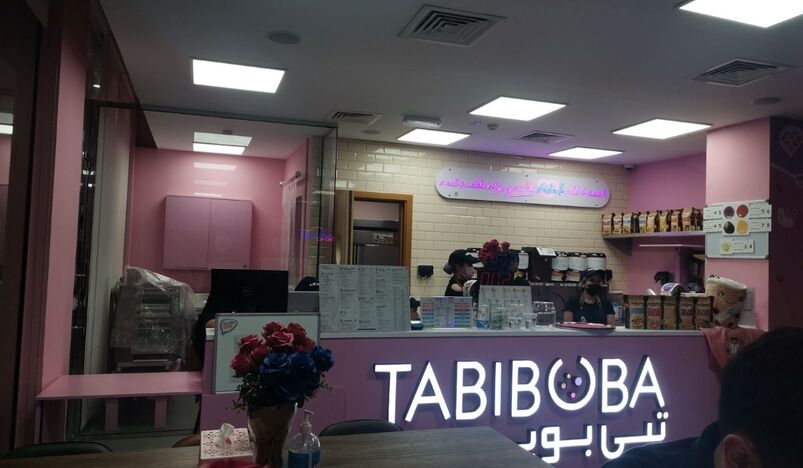 Pearl milk tea (zhen zhu nai cha), as it is known in China, is said to have originated on Taiwan island, probably the outcome of an outlandish idea by someone who didn't like a native dessert made of tapioca balls and added some to tea. 
Is bubble tea spilling over in Qatar? Like many other trendy things to invade the country, the Chinese drink is making its way into the beverage conversation here. And with a splash! Bubble tea isn't new to the nation. A number of outlets sprang up about six to seven years ago, but the bubble burst without much of a splash, say industry watchers. Over the last year, however, a number of brands have sprung up and are trying to churn a heady brew.
Alice's Dessert Land set shop in Muntazah last year but actually opened doors about two months ago. It offers bubble tea in myriad flavours and combinations — from original to passion fruit to mango. Founder and owner Ruibin Lin says there was a surge in the business once she gave shape to her childhood dream. "As I started the business, a number of outlets came up in Doha, which was quite surprising," says Ruibin, a certified international baking professional from China. 
So, what's behind the bubbles strewn in town? Pearl milk tea (zhen zhu nai cha), as it is known in China, is said to have originated on Taiwan island, probably the outcome of an outlandish idea by someone who didn't like a native dessert made of tapioca balls and added some to tea. 
"People are drinking bubble tea as something new in a country long used to karak and sulemani," says Ruibin. According to Tan Yan Shan, co-founder of Tabi Boba, which has four branches in Doha, it's the novelty of the drink that has caught drinkers' fancy. People here, he says, are fond of coffee and other beverages. "When they come across bubble tea, they are curious enough to try it out. Many Qataris and other Arabs ask us what it is as it's the first time they come across the beverage, and their kids are very eager to taste it," says Tan, a 31-year-old Singaporean.  
According to another version, bubble tea originated in Taiwan in the early 1980's at a small tea stand in front of a school. Primary schoolchildren would drink it to refresh themselves. Soon, one owner started adding flavour to her tea which needed to be shaken to mix it. Bubbles formed on the surface due to agitation and the beverage started being called 'Bubble Tea.' Liu Han-Chieh is said to have introduced tapioca pearls to Taiwan in 1983, says Wong Soon Chye Eric, pastry chef and consultant at Chef on Vacation in Singapore. "Adding the bubbles to tea became a fad and soon it acquired immense popularity," adds Wong, who has worked for 38 years in the food and beverage industry.  
Yet another historical tale attributes the birth of the drink to Taichung, a city in Taiwan, which houses a famous coffee shop "Chunshui Tang," where the island's first milk tea was produced in the 1980s. It was the first shop to combine milk and tea, says Guo, who supplies ingredients to pearl tea shops in China. 
The tapioca bubbles, generally 8 or 9 mm in diameter, are becoming quite a rage among youngsters who can be seen sucking them through the wide straws dipped in bubble tea. "The drink can be addictive and one develops a liking for it soon," says Wong. 
Ask Sahana Hareesh, an eighth-grader in Doha, who first tasted it on a holiday to the Indonesian island of Bali in 2019.  "My younger brother wanted to have chocolate milk shake from a roadside stall and found the chewy balls in the glass and both of us tasted them. I found the bubbles very tasty and interesting," she says. The 12-year-old Indian started looking for bubble tea brands in Doha the moment she came back. Today she relishes macha green, Thai milk tea, winter melon and brown sugar flavours from her favourite brands in Doha.  
In China, pearl tea is a way of life. "You might find one every 50 meters or so and in wildly different varieties. Chinese girls are drawn to it like butterflies to nectar," says Ruibin, who comes from Guiyang City in Guizhou province of southern China. Be it young girls, high school girls or office-going ladies, the lure of the drink is too mesmerizing for women in the east Asian nation. No wonder Tabi Boba's café in Abu Hamour is strategically located close to two schools. 
So, is the drink likely to become as popular in Qatar as it is elsewhere? Most of Tabi Boba's customers are from the Philippines, China or Southeast Asian countries. Tan believes South Asians, who are in a majority in the country, are yet to be drawn to the drink as much as their counterparts from other nations. It's because bubble tea is already popular in Japan, South Korea, Philippines, Singapore, Thailand, Malaysia, Indonesia, China but not so much in Myanmar.  Tan's franchise, which is affiliated to the Taiwan brand Onezo, has four outlets in Al Sadd, Doha Festival City, Katara and Abu Hamour. I believe Boba tea is going to become very popular in Qatar and we will start branches outside Doha after consolidating inside the city, says Tan, a former corporate banker in Singapore who moved here to start the business. 
It's a rage on YouTube and other places on the internet, says Aanushka Satyal, a Nepali resident in Doha, who took to the sweet drink a few months ago. "I and my friends love it and talk about the different flavours available," says the 11-year-old school girl whose favourite flavour is brown sugar. 
Ruibin is upbeat about the bubble tea business here and has patrons who write encouraging words in the café. She has "exciting ideas" to promote Alice in Dessert Land. "I want to popularize the brand here and take it back to China," she says longingly, emphasizing that quality is primary to her business. Alice and Tabi Boba produce their own bubbles and Ruibin claims everything she sells is organic.
Localized flavours for something which has come from abroad may not go well with customers. "We have karak bubble tea and bubbles with saffron flavour which are less popular than other drinks as customers probably don't prefer local flavours to be produced by foreign brands," says Tan. 
With several other brands like Go-Ssip Doha, Xuan Tea, Anime Café, Koi Milk Tea, So Souffle and Bubble Bee competing for the boba pie, the market in Qatar is set to get bubbly and the competition hot. The battle is to be played out on the social media turf as COVID-19 cases wane and social life gathers pace. 
With just 16 months to the FIFA 2022 World Cup in Qatar, things are rolling fast toward the event. As footballs roll, can bubble tea pearls be far behind.