Pat Cummins' Mother Passes Away After Prolonged Illness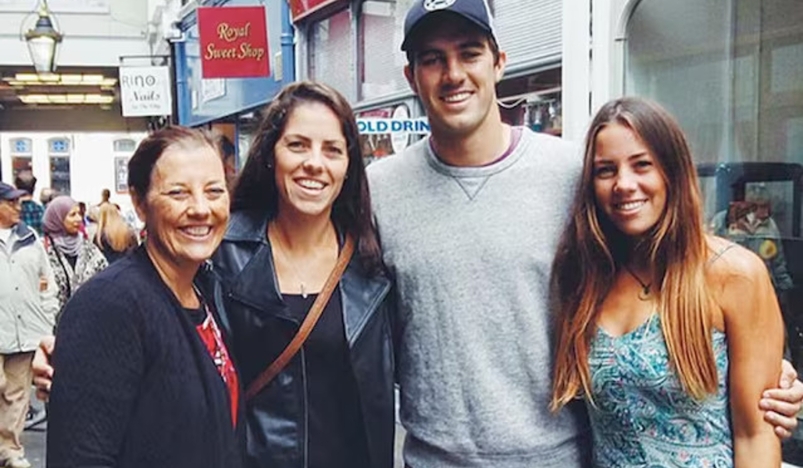 Cricket Australia expressed condolences to Pat Cummins and his family
Australia captain Pat Cummins' mother, Maria Cummins, passed away on Friday after battling a prolonged illness in Sydney.
Cricket Australia expressed condolences to Pat Cummins and his family and said the Australian team would wear black armbands as a mark of respect.
"We are deeply saddened at the passing of Maria Cummins overnight. On behalf of Australian Cricket, we extend our heartfelt condolences to Pat, the Cummins family and their friends," the statement read.
Australia's men's team players will wear black armbands on day two of the fourth Test against India after captain Pat Cummins' mother died overnight.
"The Australian Men's team will today wear black armbands as a mark of respect."
Cummins mother was sadly first diagnosed with breast cancer back in 2005, had been battling a serious illness in recent weeks.
BCCI has also released a statement: "On behalf of Indian Cricket, we express our sadness at the passing away of Pat Cummins mother. Our thoughts and prayers are with him and his family in this difficult period ."
Cummins returned home after Australia's second Test defeat in Delhi to be close to his family, with his mother Maria placed into palliative care.
"I have decided against returning to India at this time," Cummins has said earlier.
"I appreciate the overwhelming support I have received from Cricket Australia and my teammates. Thanks for your understanding."
Steve Smith is leading Australia in Pat Cummins absence.
Source:- The Indian express