Pakistan commission issues non-bailable arrest warrant for Imran Khan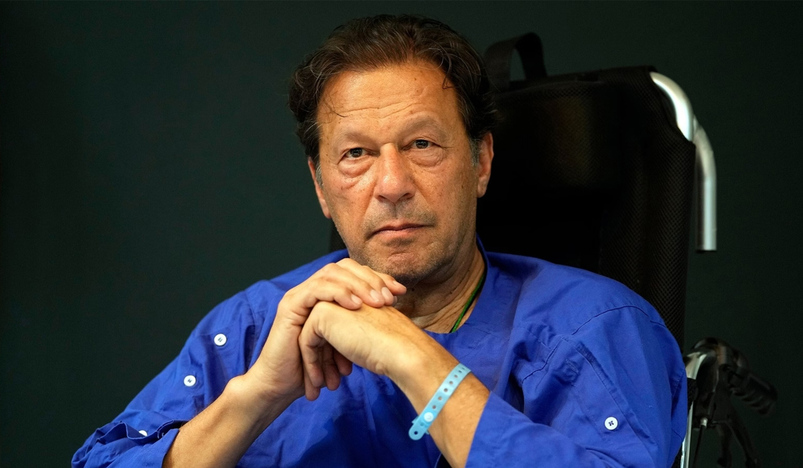 Imran Khan
Former Pakistan Prime Minister Imran Khan's legal woes continued to mount this week with the Election Commission issuing a non-bailable arrest warrant. The order - against the PTI chief and former minister Fawad Chaudhry - pertains to a contempt case initiated last year . The warrant was issued after the two politicians failed to appear before the EC on Tuesday in spite of repeated warnings. 
The ECP had initiated contempt proceedings last year against the Pakistan Tehreek-e-Insaf chief and two former party leaders for using "intemperate" language against the electoral watchdog and the Chief Election Commissioner. Asad Umar was left out of the warrant after his counsel told the ECP that his client had another case to attend and a medical appointment, requesting an exemption from appearance.
Khan has been facing scores of cases in various courts since he was removed from power in April last year.
Earlier on Tuesday reports suggested that Khan could yet find himself tried by a military court over the May 9 attacks that killed at least 10. Violent protests had erupted across the country that day after the PTI chief was arrested from the premises of the Islamabad High Court. 
The government later launched a massive crackdown against the PTI leaders and workers and rounded up thousands of people on charges of attacking civil and military installations. Meanwhile Khan's supporters vandalised a dozen military installations, including the Lahore Corps Commander's House, the Mianwali airbase and the ISI building in Faisalabad. They also stormed the Army headquarters in Rawalpindi for the first time.
The PTI claims that 40 party workers lost their lives in the firing by security personnel.
(With inputs from agencies)