Over 7 million passengers' movement at Qatar's airports during FIFA World Cup predicted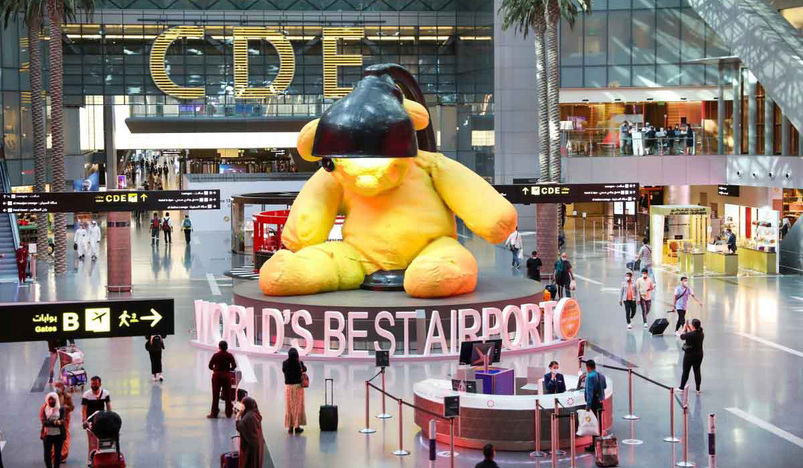 HIA Qatar
More than seven million passengers are expected to use the Hamad International Airport and the Doha International Airport between November and December when the country hosts the FIFA World Cup 2022, a state-sponsored forecast shows.
The passenger traffic at these airports for the whole year is expected to range between 34 million and 36 million, the Qatar Civil Aviation Authority has said in a special report. These estimates, both conservative and liberal, are almost double the volume reported in 2021, the report said.
The CAA attributes the possible growth in passenger numbers to easing of restrictions imposed on air travel and the removal of health-related travel restrictions in about 25% of the countries (most of them are in Europe). The FIFA World Cup is also cited as a growth factor.
The passenger forecast is based on various industry indicators including the anticipated gradual recovery of international air transport from the Corona pandemic and the continuous easing of health-related travel restrictions. 
Furthermore, the report has been updated with the latest IATA Air Transport data (Airport-IS) related to schedule statistics until the end of 2022. In addition, an assumption on the expected volume of charter and shuttle flights has been considered during the FIFA 2022 World Cup between Hamad / Doha International Airports and other GCC airports according to the agreement recently concluded between Qatar Airways Group and Fly Dubai, Saudi Airlines, Oman Air and Kuwait Airways. 
The report that has been prepared by Air Transport Department follows two tracks in the predictions related to the number of passengers during the 2022 World Cup, conservative and aggressive. Passenger traffic forecasts shows the possibility of recording a significant growth ranging from +90% to +105% compared to the year 2021, bringing the total number of passengers according to the conservative track to approximately 34 million, while the number of passengers according to the aggressive track is expected to reach more than 36 million passengers, assuming travel recovery continues, and more countries remove health related travel restrictions. 
According to the forecast, the number of passenger flights at both Hamad and Doha International Airports are expected to reach about 28,000 scheduled and chartered flights during the World Cup from November 21 to December 18, 2022. The report also shows that the expected number of passengers (arrivals, departures and transits) during the months of November and December 2022 will exceed the numbers recorded during the same period in 2019, i.e. before the Corona pandemic, by an average of about 11 %, bringing the total number in November 2022 to about 3.5 million passenger on the conservative path and 4.1 million on the aggressive path, while it is expected that the number in December 2022 will reach 3.6 million passengers on the conservative path and more than 4.7 million on the aggressive path.