Open Public Parks in Qatar to Remain Open 24 Hours During Eid Holidays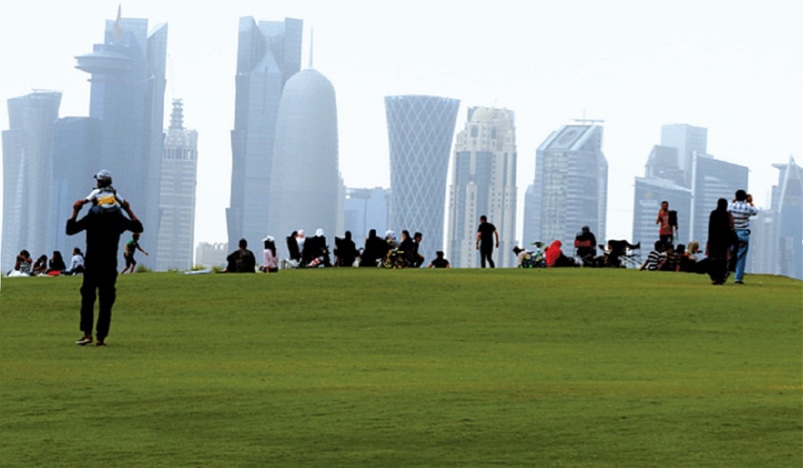 Public Park Eid 2022 Timings in Qatar
Are you ready for Eid? Did you know that many of the public parks in Qatar will extend their opening hours until midnight and some in 24 hours during Eid holidays? Read on to learn more.
On the occasion of Eid Al-Fitr, the Ministry of Municipality represented by the Public Parks Department, is pleased to announce to the public, the parks timings during the blessed Eid Al-Fitr period, as follows:
• Al Furjan Park for families, women and children 5AM - 1AM
• Al Khor Family Park 8 AM - 12PM
• Open Public Parks (Without fences) 
24 hours under the supervision of security men
Important Instructions:
• Do not disturb and ensure the comfort of park goers
• Ensure the safety and cleanliness of public facilities
• Do not throw waste and dispose of it in designated bins
• Cooperate with security personnel
• Be attention to children in the play areas
According to the earlier figure released by the Public Parks Department, the number of public parks in Qatar reached 104 attracting large number of visitors from citizens and expatriates. 
Following new planning, the Department is working to provide public parks, walkways and cycling tracks at all possible residential areas under ongoing beautification projects.
The existing parks have been uplifted and new parks are being designed in way to incorporate innovative ideas and smart technologies making public parks more environmentally-friendly and sustainable entertainment facilities.
Rawdat Al Khail Park in Al Muntazah
This newly opened park is one of the best examples of sustainable public parks with all necessary facilities for the comfort of visitors. It was developed in a unique way providing 1,600 trees from local environment and separate plays areas according to the age group of children.
The Park in an area of 140,000sqm, featuring walkways, jogging track, cycle track, children's play areas, fitness, barbecue, green areas, trees and other services for visitors.
 Al Gharrafa Park 
Opened in December last year, This park has the first ever air-conditioned jogging tracks in Qatar. It has an integrated cooling and air conditioning system for pedestrian and jogging tracks throughout the park, ensuring temperature between 26°C and 28°C.
Al Gharrafa Park provides environmental benefits within the quality of two-star green buildings adopted to preserve environment, and due to planting local trees from Qatari environment including wild Ghaff, Samar and Sidra, which in turn provide shade.
The park also contributes to wind and dust management, help reducing heat in urban areas and reduce air and noise pollution.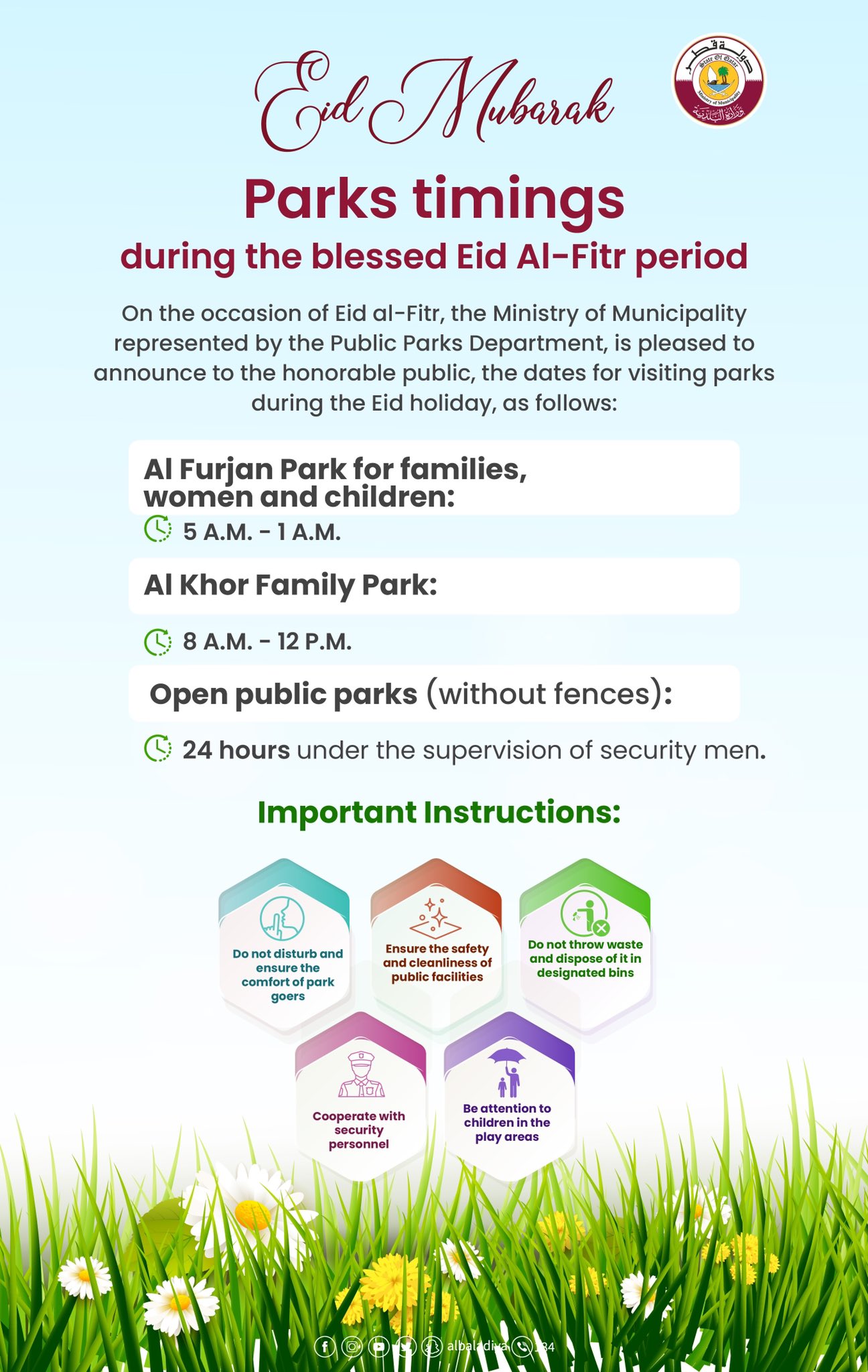 Source: Ministry of Municipality