Ooredoo to donate proceeds of its Special Number auction to charity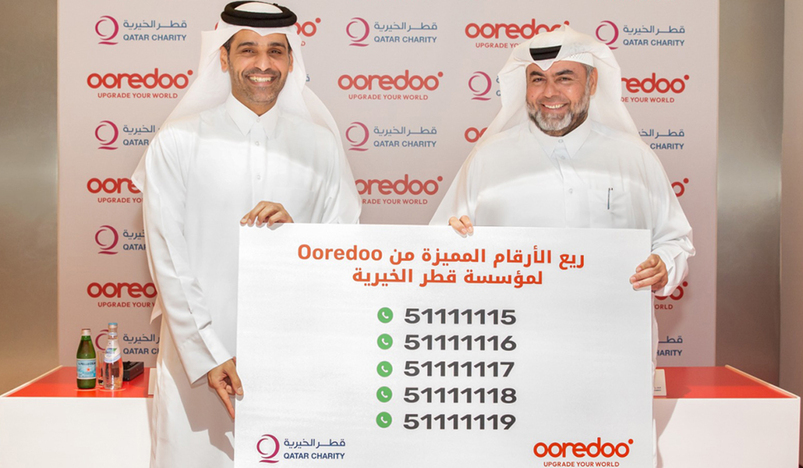 Ooredoo Qatar
Ooredoo Qatar yesterday announced it would hold an auction of which proceeds will be donated to charity. 
The ceremony was held at Ooredoo Tower with Deputy Group CEO and CEO of Ooredoo Qatar Sheikh Mohammed bin Abdulla Al Thani, and Qatar Charity CEO Yousef Ahmed Al Kuwari in attendance.  
Sheikh Mohammed announced the donation will be raised by Ooredoo via an auction of its Special Numbers that will take place on September 20 at Ooredoo headquarters in West Bay at 6pm.
Sheikh Mohammed said: "We were delighted to announce our donation to Qatar Charity at the recent ceremony. Supporting the communities in which we operate is a key part of our corporate social responsibility strategy, and we are always looking for ways in which we can demonstrate this support in a practical way."
He added: "We look forward to many more years of the robust partnership we currently enjoy with Qatar Charity, and thank them for their stellar work to improve the lives of our community members and the lives of those in need of assistance further afield."