North Korea accuses U.S. of repeatedly entering its economic zone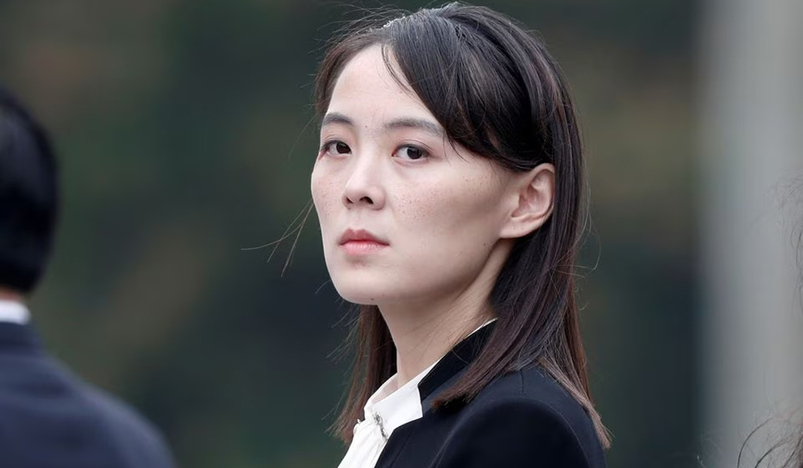 Kim Yo Jong
North Korea's Kim Yo Jong, the powerful sister of leader Kim Jong Un, on Tuesday accused a U.S. military spy plane of entering the country's Exclusive Economic Zone eight times, state media KCNA reported.
Kim warned that the U.S. forces will face a "very critical flight" if they continue what it called "illegal intrusion," repeating an accusation it made on Monday that the U.S. had violated its airspace by conducting surveillance flights. It also warned such flights may be shot down.
The Pentagon earlier brushed aside Pyongyang's accusations of airspace violations and said the U.S. military had adhered to international law.
"So those accusations are just accusations," Pentagon spokesperson Sabrina Singh told reporters.
Kim accused the U.S. Air Force of intruding into the North's "economic water zone" on Monday off the east coast of the Korean peninsula in the sky above the sea 435 km (270 miles) east of Tongchon of Gangwon Province and 276 km southeast of Uljin of North Gyeongsang Province.
A country's Exclusive Economic Zone (EEZ) - which extends 200 nautical miles from the 12 nautical-mile territorial zone around the coast - is a right to exploit marine resources within but does not confer sovereignty over the water's surface or the airspace above it.
U.S. State Department spokesperson Matthew Miller urged North Korea "to refrain from escalatory actions" and reiterated a call for it "to engage in serious and sustained diplomacy" when asked about the North Korean statements at a regular news briefing on Monday.
Calling the issue "one between the Korean People's Army and the U.S. forces," she told South Korea to refrain from getting involved in a statement carried by KCNA.
South Korea's Joint Chiefs of Staff said Pyongyang was escalating tensions by using threats over what it said was "normal flight activity" by the South Korea-U.S. alliance in a statement Monday night.
Reporting by Hyunsu Yim; Additional Reporting by Kanishka Singh in Washington Editing by Chris Reese and Sandra Maler
REUTERS