No Need Visa: With Qatar Residence Permit You Can Travel Without Visa To This Country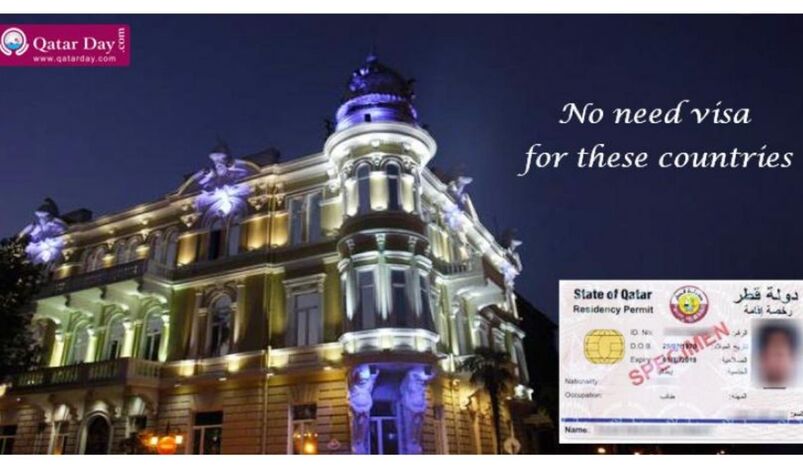 Georgia
Georgia is located on the crossroad of Europe and Asia. 
It lays at the eastern end of the Black Sea, with Turkey and Armenia to the south, Azerbaijan to the east, and Russia to the north, over the Caucasus Mountains.
Georgia's total territory covers 69,700 square kilometers. Population in Georgia is almost 5 million.
Official language is Georgian.
Country is unitary semi-presidential republic. Georgian currency is Georgian Lari () (GEL).
The native name of Georgia is "Sakartvelo".
The climate of Georgia is extremely diverse, considering the nation's small size.
The highest mountain in Georgia is Mount Shkhara at 5,068 meters.
A large majority of Georgia's population (83.9% in 2002) practices Orthodox Christianity.
Georgia visa from Qatar
Citizen of the State of Qatar and stateless person permanently residing in the State of Qatar may enter Georgia without a visa for a short-stay visit, with the right of stay for 90 days in any 180 day period Fortunately, State of Qatar, is of the countries exempted from requiring a visa.
All visa exempt nationals are allowed to stay for a maximum of one year in Georgia. 
Even holders of visas or residence permits of other GCC (Gulf Cooperation Council) countries can travel to Georgia visa-free for a period of 90 days.
They get an entry stamp to Georgia upon arrival.
However, it must be noted that the GCC resident permit should be at least 6-month old for Georgia visa exemption.
Georgian visa policy: What documents will be required for residents of visa exempted countries?
1. Passport that is valid for at least six months from the date of application
2. A recent passport-size photograph (coloured)
3. Fully completed and signed Visa Application Form
4. Appropriate Consular fee.
Georgian Government has launched an e-VISA portal that allows citizens of non-exempt countries (countries that are require a visa to enter Georgia) to obtain a visa online, without having to visit a Georgian diplomatic mission or consulate.
 For further information on Georgia online visa application form, please contact the Georgia Embassy in Qatar, or visit Georgian Embassies Website.