New Translational, Precision Medicine Research Lab Established in WWRC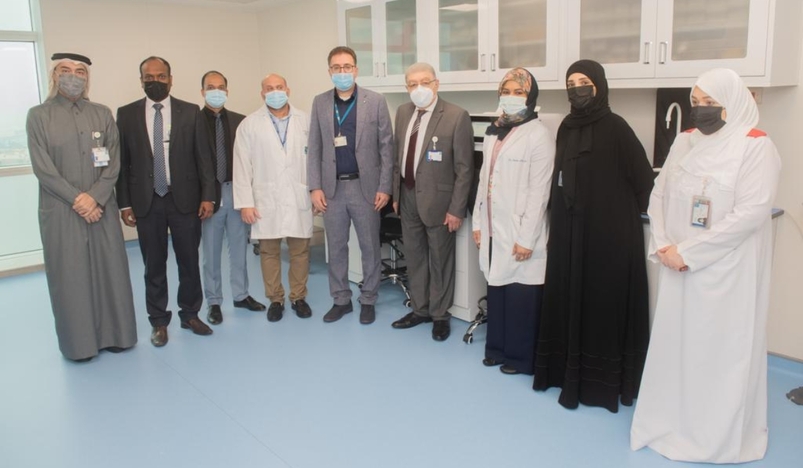 New Precision Medicine Research Lab Established in WWRC
A new state-of-the-art Translational and Precision Medicine Research Laboratory (T&PML) has been launched at the Women's Wellness and Research Center (WWRC) to focus on high priority maternal and neonatal health disorders, such as preterm birth congenital anomalies, hypertension, diabetes, and obesity in order to generate new evidence that can be translated into improving patient health and clinical management.
Translational medicine seeks to coordinate the use of new knowledge in clinical practice and to incorporate clinical observations and questions into scientific hypotheses in the laboratory. Thus, it is a bidirectional concept, encompassing so-called bench-to-bedside factors.
Speaking about the lab, WWRC Chief Executive Officer and Medical Director Dr Hilal Al Rifai said that the establishment of the T&PML was in line with Qatar's National Health Strategy and that Hamad Medical Corporation (HMC) has carefully designed and developed the WWRC with family-centered care in mind. "It gives me great pleasure to announce the opening of the WWRC's Translational and Precision Medicine Research lab (T&PML). Our hospital has reached a major milestone with this accomplishment. The T&PML will offer evidence-based care to patient and ease the clinicians' decision-making process," he said.
The T&PML's Director, Dr. Nader Al Dewik said, "This cutting-edge facility employs the most advanced, third-generation Omics technology to discover the underlying determinants of priority health concerns impacting mothers and newborns.
The multi-omics data have great potential to assists us to deepen our understanding of the potential causes of morbidities and comorbidities amongst maternal and neonatal health as well as unprecedented opportunities to study the mechanisms of diseases/ disorders in order to support the development of new targeted interventions and therapies."
(QNA)