Nearly 4,500 Hotel Rooms Likely to be Added in 2022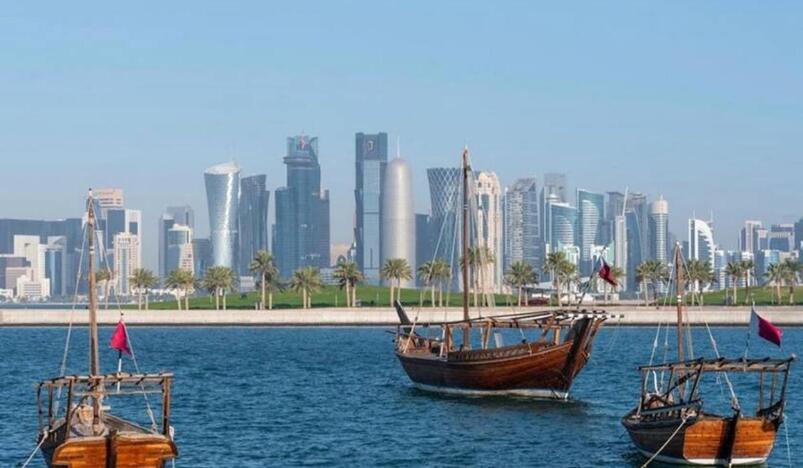 Nearly 4,500 Hotel Rooms Likely to be Added in 2022
According to a Cushman and Wakefield research, around 4,500 new hotel keys are likely to be supplied to the market during 2022, with the majority seeking opening dates in the third quarter.
According to the research, this new supply, along with current hotel and serviced apartment supply, is scheduled to produce around 37,000 keys, or 45,000 rooms, during the World Cup.
So far this year, new supply has been rather limited, with Le Royal Meridian being the most prominent addition to the market in Q2. By hosting the FIFA World Cup in 2022, Qatar will have a once-in-a-lifetime opportunity to promote and increase tourism.
The report said, "We expect tourism from global markets to grow significantly in the next five years, while the return of the Saudi market will also boost tourist arrivals. Strong growth in tourism numbers will be required to support occupancy rates and revenues as supply continues to grow." It also added, "Overall occupancy rates fell for the year to April fell from 61 percent to 44 percent and remained on par with May 2021 at 58 percent; however, the statistics for 2021 excluded a substantial number of hotels that were utilized as quarantine facilities throughout the year."
Quarantine needs are projected to have created 35% of demand during the COVID-19 timeframe. According to the report, as the months pass, this demand is being replaced by typical business and leisure tourism, which is increasing in anticipation of the FIFA World Cup in November and December.
The report stated, "Overall, average daily rates increased marginally in May from QR496 to QR507; however, the 5 star sector recorded a fall from QR813 to QR686. The most recent publication of hotel statistics by NTC (2021 Annual Report) showed that Qatar's hotel room supply reached 29,386 by year-end, which reflected a 6 percent compound annual growth rate since 2015. By 2026, the overall supply of hotel keys is expected to reach 50,000" 
In recent months, the office market in Qatar has been rather quiet, with most leasing activity comprising modest suites of less than 200 square meters. Office rentals have essentially hit a plateau after falling by more than 50% between 2015 and 2021, with the highest prices in the market being sought in West Bay and Msheireb Downtown.
Over the last three years, there has been relatively little demand for shell-and-core office space, and this sort of housing is accessible across Doha with rent-free incentives to subsidize tenant fit-out expenses. As rents have grown more reasonable, there has been an increase in demand for Grade A office space, particularly in Lusail.
According to the survey, several lower-quality unoccupied office buildings in downtown Doha's traditional office zones are having difficulty finding tenants and are frequently experiencing lengthy vacancy periods. According to Cushman & Wakefield, the supply of purpose-built office space in Qatar has already reached around 5.3 million square meters. With over 1.8 million sqm of gross leasable space in more than 70 buildings, the Al Dafna/West Bay neighborhood has the highest concentration of supply.