Natvisa.com For Online Visa Services for Avid Travelers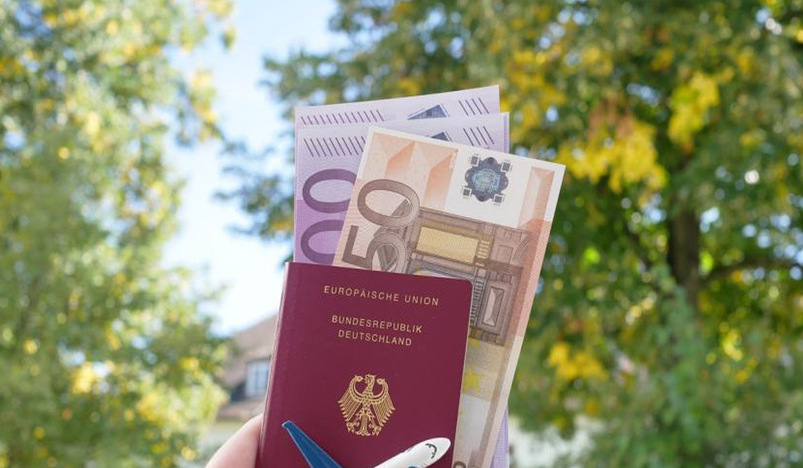 Natvisa.com For Online Visa Services for Avid Travelers
To us, it does not just work — we take pride in each visa application we process.
People choose Natvisa over other visa application platforms because apart from our convenient interface, our prices are competitive and fair!
There are no surprise charges. We never ask for any unexpected or additional expenses.
Natvisa has an easy visa application procedure, a communicatively adept 24/7 customer support team, and a safe environment powered by the several security measures we have in place.
Natvisa — An all-in-one Online Hub for Visas
Natvisa has worked hard to gather a team of like-minded individuals who are goal-oriented, demand excellence, and think from the customer's point of view.
Our qualities have made us a one-stop source for visas, as we provide services to apply for any type of visa with ease, namely:
1. Electronic Visa (eVisa)
2. Electronic Travel Authorization (ETA)
3. Visa on Arrival (VoA)
 At Natvisa, to get started with your online visa application, all you need to do is to click on Apply Now, enter the details asked, and submit the application — that is it.
These three simple steps will get your online visa delivered straight to your email address.
The Visa application process is generally seen as a time consuming one. People are as much daunted by the complications and delays associated with visa application, as they're excited to visit their dream destinations.
We ask you to just relax and start planning your vacation, by leaving all the visa processing complications for Natvisa to handle. We're the quickest and the most reliable online visa application platform available globally!
Ultra-Fast Website Speed
Various statistics and analyses have shown that users don't revisit a poorly performing website.
- About 25% of the users leave if the webpage doesn't load within 2 to 2.5 seconds
- Approximately 38% of the users leave, and never come back if a website takes more than 4 seconds to load.
- Making a webpage about 0.75 seconds faster can increase your conversion rates by 1%!
- At Natvisa, we don't try to test your patience. We have done our research, and are aware of the impact a webpage's loading speed has on making long-term relations with customers.
Keeping this in mind, we've invested heavily in building an optimized website that loads really fast!
On top of that, we rarely struggle with downtime.
As a matter of fact, multinational giants like YouTube have suffered more downtime and outing than us!
This should give you an idea of how seriously we take the loading performance of our website.
Our accomplished technical crew adopts several courses of action to make Natvisa more optimized and fast. Some of these measures are:
- Deploying advanced caching mechanisms.
- Using completely dedicated servers instead of shared hosting.
- Upgrading our plugins and add ons to bring out the best in Natvisa's speed department.
- Replacing the wordy source code segments with equivalent, but shorter source code that loads faster.
Safe and Secure Online Platform
Every website owner should take the responsibility of safeguarding the privacy and personal data of its visitors. We acknowledge this, and take certain security measures to protect the confidentiality of our user's data.
The information protection and cyber security measures employed by Natvisa ensures that your data is never exposed to any sort of malicious activities, such as data leak, theft, or spying.
Do you see the "s" after the HTTP keyword in our URL?
That stands for HTTP secure, which indicates that we make use of end to end encryption, so that no one, other than you or the selective staff at Natvisa may see the particulars you mention in your visa application form.
This end to end encryption is achieved via SSL, which ensures the sensitive information entered by you reaches the Natvisa portal (i.e., your end to our end) in a specially encoded format. Being encoded, only Natvisa can see it, and it isn't exposed to the cybercriminals who may otherwise intercept and steal your data.
We work hard in setting up our security measures, so you can have peace of mind.
Your Data is Never Sold
Have you ever received one of those annoying telemarketing calls? Or the promotional spam emails?
In all likelihood, you're aware of how infuriating these continuous marketing and promotional schemes are. Ever wondered where they get your personal contact information?
Unfortunately, countless websites that brand themselves as trustworthy, in fact, sell your personal information to third parties.
This is something the strict privacy policies of Natvisa categorically obstruct.
Natvisa never sells, rents, or leases the contact information or personal data of its users to third parties/individuals.
We have several standards and systems in place to protect the private nature of your personal data. The information entered by you in your visa application form is only used to check against errors or violations of consulate policies.
There are zero reported incidents of personal data violations at Natvisa, which means no one — either from the users' side or from our back-end personnel side — has ever experienced any defiance of the integrity of your data
Reiterating; your data is absolutely safe with us, and it is never sold off to third parties.
Highly Secured Merchant Service
The ethics of Natvisa inspire us to hold our users' security and privacy in high regard.
Our principals are not only limited to data security; they also extend to merchant processing services, such as:
-  Accepting a payment securely.
- Keeping your sensitive financial information protected.
- Fending off outside interference, as your transactions proceed.
- Providing multiple payment gateway provisions, each of which are progressively safeguarded.
Irrespective of the type of visa you apply for, and for which country; your delicate transactional information is absolutely secure with us.
All your sensitive information is stored through first-rate database management systems; and each operation, such as insertion, deletion, retrieval, or update of your data is carried out via advanced and ingenious protocols. This leaves no scope for privacy violations or data exposure.
Natvisa has multiple dedicated servers and a passionate team of experts who ensure everything runs smoothly and swiftly.
Our 8500+ five star reviews are a credible demonstration of the safe, secure, and the protected environment we provide.
All the transactions done through Natvisa are facilitated with high-end encryption systems and exceptionally safeguarded merchant processing standards.
So, go ahead and fill out your visa application form with confidence on Natvisa!