President of GRSIA: National Day Reflects Cohesion of Society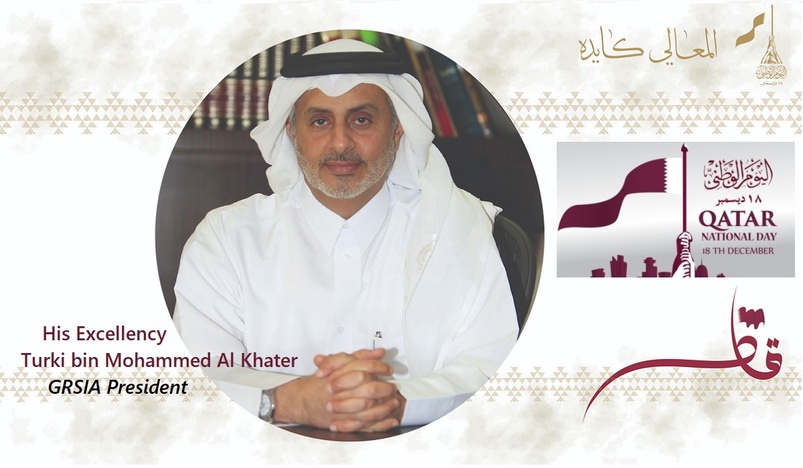 Qatar National Day 2021
HE President of the General Retirement and Social Insurance Authority (GRSIA) Turki bin Mohammed Al Khater affirmed that the National Day reflects the cohesion of society and its adherence to the principles of solidarity and unity that it has followed since ancient times.
The National Day, HE said, is also a great occasion in which the Qatari people recall the efforts of the late founder Sheikh Jassim bin Mohammed bin Thani, and what he gave to his country and people.
In a statement to Qatar News Agency (QNA) on the occasion of the National Day of the State, HE said that the State of Qatar is experiencing today an exceptional civilized renaissance at all levels which placed it in a prominent position among the ranks of developed countries, by the grace of God and the insightful vision of HH the Amir Sheikh Tamim bin Hamad Al-Thani.
HE GRSIA's President praised Qatar's march and development plans for sustainable development, and the comprehensive development renaissance it has achieved, which has won the worlds appreciation, stressing the importance of its role at the regional and international levels, as one of the influential countries in various fields.
"Our celebration of the National Day this year comes out of our loyalty to the legacy of our fathers and grandfathers in preserving this generous country. Qatar is experiencing an advanced civilized renaissance at all levels, and our role is to preserve it, and to preserve our environment and its resources, in a way that ensures comprehensive sustainability for future generations," HE noted.
His Excellency congratulated the wise leadership and the honorable Qatari people on the occasion of the National Day, asking God Almighty for the continued blessing of security and safety on our country as it enjoys further development and progress.
Source: QNA