Nando's Qatar Teams Up with Aura Entertainment for a Flavourful and Fun-Filled Day!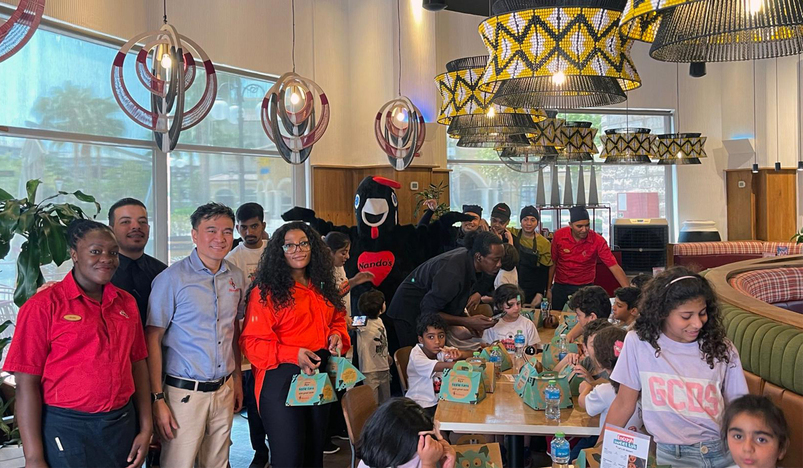 Nando's Qatar
The Pearl, Qatar - Nando's Qatar is excited to announce its extraordinary collaboration with Aura Entertainment for its Summer Camp 'Qatari Questers', taking place across Megapolis, KidzMondo, Rush Action Park, and WoW (World of Wonders). Together, they orchestrated a dynamic and delectable day tailored for youngsters aged 8 to 14.
Renowned for its flame-grilled PERi-PERi chicken, Nando's, the South African restaurant chain, joined forces with Aura Entertainment, sharing a common vision of uniting families within the community through memorable experiences.
During the event, Nando's representatives provided an exclusive guided tour of the restaurant, delving into its heritage and the intricacies that make their chicken and restaurants truly special. Young attendees had the delightful opportunity to delve into the basics of grilling while uncovering the secrets behind the exquisite blend of African Bird's Eye Chilli and fresh ingredients, known as PERi-PERi. This tantalizing experience was a treat for the senses, setting the tone for an adventurous day at Aura Entertainment.
As Qatars largest operator of entertainment experiences, Aura Entertainment manages several venues including Baladna Park, Megapolis, Rush Action Park, KidzMondo, and WoW (World of Wonders). Providing classic family entertainment is a significant part of their operation. They strive to offer thrilling options for all age ranges, uniting communities through ultimate destinations for fun, adventure, and excitement. Additionally, Aura Entertainment operates The Zone gym in Lusail, renowned for its CrossFit and Padel facilities. 
Throughout this exceptional occasion, Nando's sponsored delectable meals for the children, perfectly complement their day of excitement with the restaurant's Portuguese-inspired, flavourful delights.