NAMA Center Launches "Inspired People 2022" Program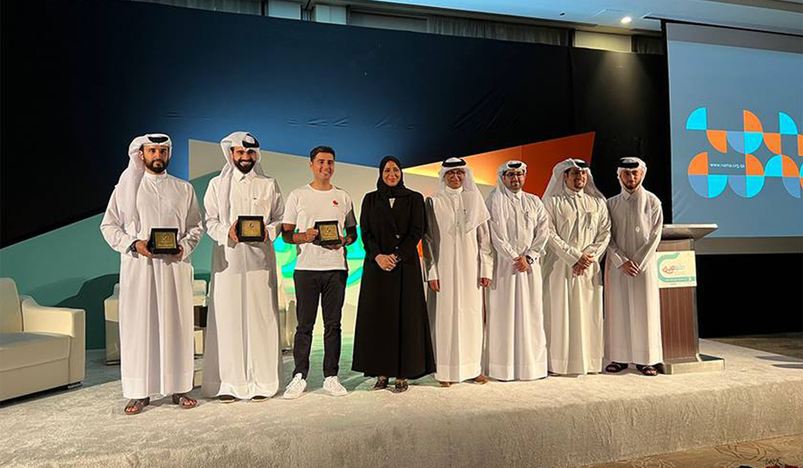 NAMA
Social Development Center (NAMA), an affiliate of Ministry of Social Development and Family's Qatar Foundation has launched "Inspired people 2022" program titled: " From idea to success".
The series of every year edition aims to focus on the success stories and introduce the entrepreneurs and the local community in the State of Qatar to the most prominent, local, regional and international successful entrepreneurs in myriad fields and sectors.
"We seek to encourage the role of entrepreneurs through this program, including their effective contribution in developing the local and national economy through disseminating the messages of inspiration, encouragement and achievement among them through reviewing their personal experiences and transfer their experiences to the new generation of entrepreneurs, as we often seek to rehabilitate and empower the young persons via the new and innovated programs and ideas that are congruent with the mission of Ministry of Social Development and Family's Qatar Foundation to further contribute to expanding youth's options, building their capacities and empowering them in the State of Qatar for the sake of brighter future for the country", said Executive Director of Social Development Centre (NAMA) Saba Muhammad Al Fadala.
Entrepreneurship Manager at NAMA Mohammed Al Abdulghani said that the current generation of entrepreneurs has the adequate ability to easily access to any information they need through the modern diverse technologies, however, most of them do not have the ability to empower this information they hold to create real experiences that contribute to developing their capabilities and making the change, adding that from there came the idea of series of speakers (Inspired people).
"We always seek to constantly hold the event of the speakers series (Inspired people) and host speakers who have novel visions to review their personal experiences and share their experiences in multiple disciplines with entrepreneurs in various fields and sectors", said Manager of Communication & Media Office at NAMA Fahad Ahmed Al-Mana.
The program is one of the key annual activities the center is keen to organize, where successful and inspirational entrepreneurs who have the concrete accomplishments on the ground are attracted to further review their personal experiences and practical trips in order to transfer them with the aim of paving the way for the new generation of entrepreneurs, as well as the opportunity to know the reasons for their success, in addition to the most important difficulties and challenges they encountered on their way to success, and the methods of addressing these challenges.
(QNA)