Museum of Islamic Art (MIA) Bazaar Returns at the MIA Park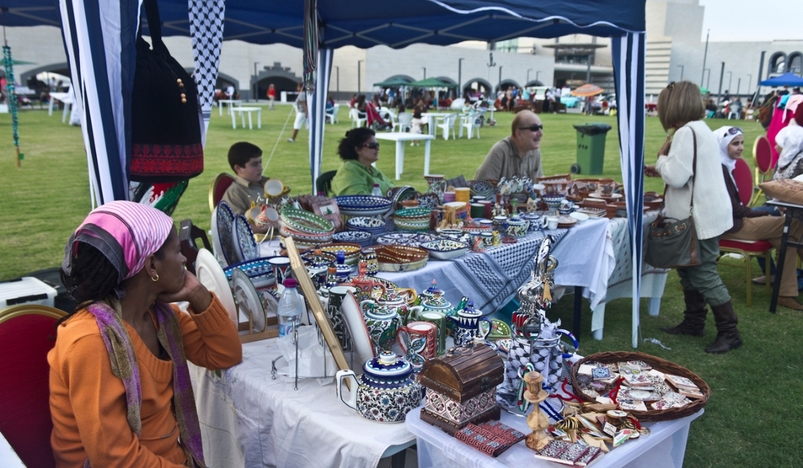 MIA Bazaar Returns at the MIA Park
Doha, 15 October 2023 – The much-anticipated MIA Bazaar is back at MIA Park from 20 October 2023 until March 2024, promising weekends of vibrant culture, art, and entertainment. Hosted by the Museum of Islamic Art (MIA), this annual event has become a cornerstone of Qatar's cultural calendar, bringing together residents and visitors alike during weekends of leisure and discovery.  
The MIA Bazaar is a celebration of Qatar's rich heritage, a vibrant showcase of local talents, and a thriving platform for artisans and entrepreneurs to display their craft. The MIA Bazaar features an array of handmade goods, jewelry, textiles, traditional products and more. Discover a variety of local and global traditional sweets and desserts, that would complement the delectable offerings of food trucks and kiosks at the MIA Park.
With the onset of cooler months, the MIA Bazaar provides the perfect get-away for all ages, whether seeking a leisurely stroll or quality family bonding time.
"We are delighted to welcome the community back to the MIA Bazaar," said Dr. Julia Gonella, MIA Director. "This annual event embodies the spirit of Qatar's cultural diversity and creativity, providing an inclusive platform for people of all backgrounds to come together, enjoy the weather and celebrate great finds."
The MIA Bazaar is a family-friendly event with free admission, open on Fridays from 2:00 pm to 10:00 pm and Saturdays from 10:00 am to 8:00 pm.
Don't miss this unique opportunity to immerse in Qatar's cultural tapestry and experience the vibrant essence of the MIA Bazaar.