MoU inked to set up factory in Qatar to manufacture electric chargers for e-vehicles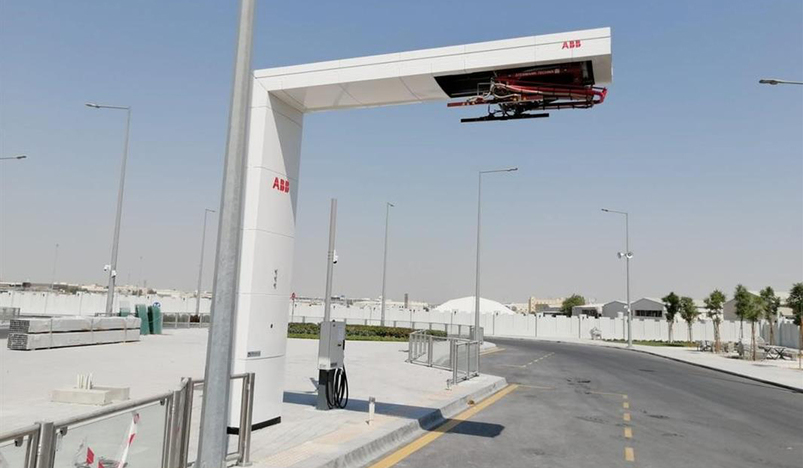 Electric chargers for electric cars and buses
The Public Works Authority (Ashghal) signed a Memorandum of Understanding with ABB Qatar, to set-up a factory to produce electric chargers for electric cars and buses. This would be the first factory for ABB E-mobility in the middle east region. The agreement was signed in coordination with Free Zones Authority, who owns the land where the new charging device plant is expected to be built.
The signing of the MoU accompanies an electric charging device supplying contract for electric buses, as part of the Ministry of Transport and Communications strategy to switch to electric vehicles.
The memorandum includes providing the necessary training for the relevant cadres and students, in order to qualify them to manage and operate the new electric charger factory. While also providing workers with the required expertise and information.
Ashghal, in cooperation with Mowasalat (KARWA), is establishing bus stations and warehouses, which are among the largest electric charging stations for buses in the world.
Ashghal will install 653 electric chargers and 713 inverters in 41 charging sites under construction for the Public Bus Infrastructure Program to serve the fleet of electric buses to operate according to the plan set by Ministry of Transport and Communication. In addition, Ashghal will build various electrical charging points inside and outside Doha and provide all electrical utilities and other necessary infrastructure to connect chargers with electrical transformers and various power stations.
Accordingly, Ashghal had signed 14 new contracts worth QR 2.4 billion for construction of bus stations and bus depots. The new bus stations and depots programme implemented by Ashghal's Buildings Projects Department includes construction of eight main bus stations in different areas including West Bay, Musheireb, Industrial Area, Al-Soudan, Al Gharrafa, Education City, Al Wakra and Lusail, with an average capacity of each unit to contain 25 buses. Within this contract, Ashghal also constructs four huge bus depots in Lusail, Al Rayyan, Industrial Area and Al Wakra, each with an area of 129,000 square meters to 190,000 square meters.
Ashghal will also set up 2,700 bus stops on all major roads, with air-conditioned cabins to wait inside to prevent sunlight and humidity. This will be great comfort for thousands of bus users in many areas.