Moroccan King expresses deep appreciation for efforts of Qatari Rescue Group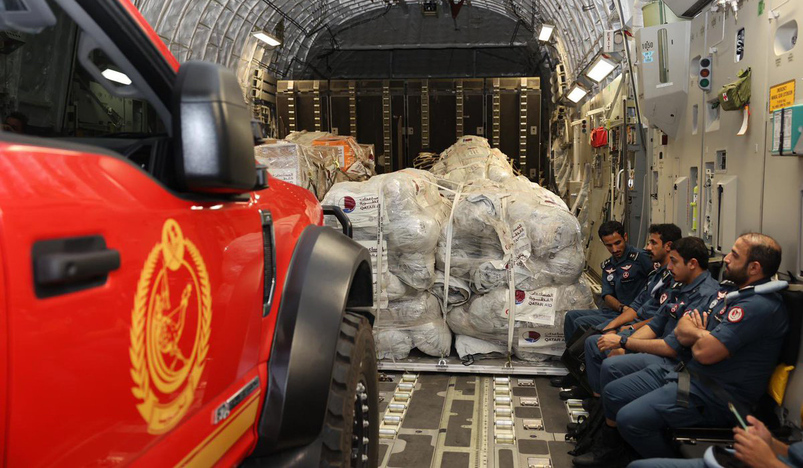 Qatari International Search and Rescue Group
King Mohammed VI of Morocco expressed his deep appreciation to the Qatari International Search and Rescue Group for its efforts in search and rescue operations following the earthquake that struck several Moroccan cities and provinces.
In a thanks and appreciation message to the group, King Mohammed VI expressed, on his own behalf and that of the Moroccan people, his sincere feelings of thanks and gratitude for the noble and generous participation of Qatari rescue workers alongside their Moroccan brothers in search and rescue operations following the tragic earthquake that hit the Al Haouz region.
He expressed his deep appreciation for this humanitarian and solidarity-based initiative, which "has greatly touched Us and the Moroccan people". He pointed out these noble efforts reflect the Qatari people's acknowledged feelings of sincere fraternity and affection, and confirm the group's proven efficiency and recognized professionalism.
The Qatari International Search and Rescue Group, representing the Standing Committee for Rescue and Relief Works and Humanitarian Aids for Afflicted Areas in Brotherly and Friendly Countries, headed to Morocco to contribute to search and rescue operations, equipped with specialized machinery and equipment, in addition to providing urgent humanitarian aid to alleviate those affected by the earthquake.
The National Institute of Geophysics, affiliated with the National Center for Scientific and Technical Research in Morocco, announced that a 7-magnitude earthquake struck parts of southwest Marrakesh last week, at a depth of about 8 kilometers, killing hundreds of people, destroying buildings and property in several villages and cities, and forcing residents of major cities to flee their homes.