MOQ marks a new era in retail with elegant upgrades and new lifestyle-centred initiatives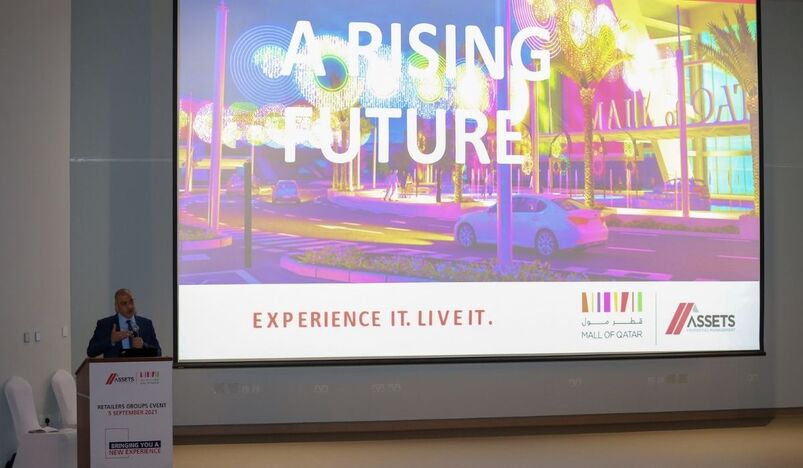 A special retailer's event was held to provide updates on the strategic priorities of the mall to position it as the region's premier lifestyle destination.
Mall of Qatar (MOQ) has ushered in a new era of retail that will position it as the region's premier lifestyle destination with elegant upgrades, new lifestyle-centred initiatives, and ambitious plans to support the nation's retail, leisure and tourism sectors.
The details were revealed at a Retailers' Meet held at the Sherborne School auditorium, the new school that has opened its doors in the Grand Zone at Mall of Qatar, as part of the ongoing strategic expansion programme.
Emile Sarkis, General Manager of Mall of Qatar; Rony Mourani, CEO, Assets Properties Management; and the executive management addressed the audience and presented the development plans and priorities that will further elevate Mall of Qatar as the must-visit destination.
 Representatives of international and local retail groups attended the event, which is another step by the mall to foster engagement with its stakeholders and partners and update them with the latest developments.
Among the significant new actions that will position Mall of Qatar at the forefront of global luxury retail is a façade facelift that will make it more aesthetic and offer more Instagrammable moments for visitors. The parking lobbies now flaunt a bespoke design with added space as well as greater ease of navigation for visitors in finding and exiting from their parking spots.
 The mall's aisles have been transformed with large retail areas while the luxury precinct on the first floor will add six signature restaurants offering al fresco dining experiences. A retractable roof will provide amazing views and add to the lifestyle experience for visitors in a unique setting.
 Visitors of the Mall will be amazed by the new Welcome Park at the main entrance, with innovative water features, the first sky fountain worldwide, 1,300 sqm of shaded and cooled Food and Beverage outlets with Terraces.
The Grand Zone, a mixed-use development connected to Mall of Qatar, is another remarkable addition. It features several significant additions including the Sherborne international school, 15 residential towers, and many more.
 The Grand Zone supports the mall's long-term vision to build a new active community with unique offerings and lifestyles. The residential towers will feature 1,023 units, with high-quality services, in addition to entertainment amenities, and retail space that has several casual dining outlets.
Other developments next to the GrandZone are 'The Boulevard',  with state-of-the-art architecture and technology, fascinating designs and conditioned walkways. It will embrace leasing areas and a flagship store located in its central plaza.
 Adding a summer touch to the place, the Lagoon Resort will be a benchmark attraction that simulates real summer beaches with crystal waters, sand beach, bungalows, beach club and a dedicated hotel.
 Emile Sarkis, General Manager of Mall of Qatar said: "The Retailers' Meet is in line with our vision to keep them updated with our new projects that will elevate Mall of Qatar's position as a leading retail and lifestyle destination and also have a positive impact on the retailers' business. Since its opening, the Mall of Qatar has established its credentials as the family destination – where people shop, meet and entertain. We have also focused on providing exceptional value to our retailers through our efforts to strengthen visitor footfall. This will support our vision to position the Mall of Qatar as the destination of choice for all residents and visitors".
Ever since 'Assets Properties Management' commenced leading the operations of Mall of Qatar in March 2020, the largest company in asset management, has rolled out a robust strategy and work plan to take the nation's mall to the next level. Its vision and strategy to support the tenants' business and upgrade the visitors' experience is reflected through its comprehensive campaigns and offers, consolidating the mall's position as the most sought-after destination for residents and visitors.
'Assets Properties Management' is an affiliated company of Power International Holding, offering a diverse suite of services - from full asset management to property management, real estate development, operations management, leasing and marketing as well as in providing consultancy for the retail, residential and commercial real estate sectors.