MoPH recommends Qatar 2022 Fans to be fully vaccinated for COVID19 & Flu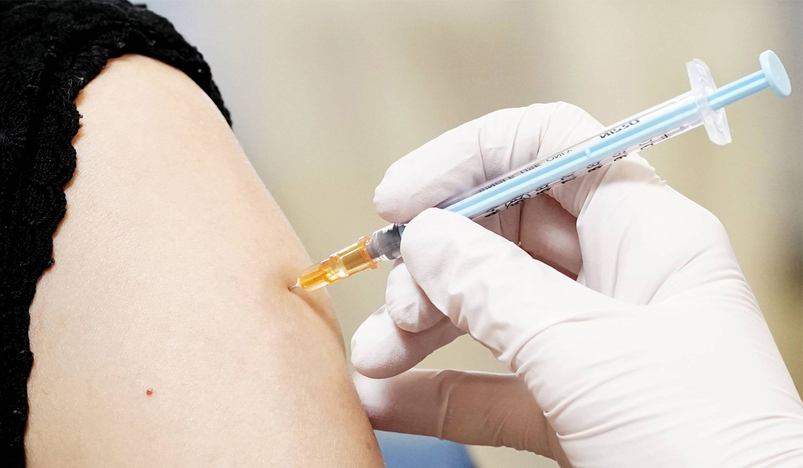 Vaccination
Prior to traveling to Doha for the FIFA World Cup Qatar 2022, it is advised that visitors and fans receive their full COVID-19 and seasonal influenza vaccinations.
The Ministry of Public Health (MoPH) has advised guests to make sure their immunization records are current in order to have a pleasant stay during the competition.
The Ministry in its website's new 'Fan Health Information' page's  Pre-Travel Advice section said: "It is recommended that all visitors to Qatar are fully vaccinated against COVID-19, including all booster does for which they are eligible, prior to arrival. It is recommended that all visitors to Qatar receive their seasonal influenza vaccination prior to arrival." 
The Ministry also advises guests to check the COVID-19 website of the Ministry to remain relevant on all information regarding COVID-19 in Qatar, including the COVID-19 Travel Policy.
For football fans traveling to Qatar from outside, the Ministry's FIFA World Cup Qatar 2022 fan information portal offers a wealth of health information.
Additionally, the MoPH has advised that travelers have a standard health examination from a doctor no later than six weeks before their trip to Qatar.
"This will help identify any underlying health issues and provide peace of mind for visitors. This should also include a dental check-up," the Ministry has said.
Additionally, it is suggested that everyone visiting Qatar in 2022 be aware of their blood type, which is crucial while going abroad.
"Make sure you know your blood group and write it down on a document and keep it safe with other health documents," the Ministry has said.
Additionally, it is advised that visitors bring enough of their prescribed medications to last the duration of their trip. They can, however, buy over-the-counter medicines at any pharmacy in the nation. The Ministry also recommends tourists who wear glasses to pack at least two pairs in case one pair is misplaced or broken.
The "Fan Health Information" page also provides details on Qatari medical facilities, pre-trip tips, COVID-19 information and travel guidelines, a mental health helpline, and a safe and healthy competition.
It has said that Hamad Medical Corporation's (HMC) Urgent Consultation Service provides telephone consultation and medical support for urgent but non-life-threatening conditions can be accessed by fans during the tournament by calling 16000. The service operates from 7am to 3pm, seven days a week. 
Also fans can access the National Mental Health Helpline, which provides support for people experiencing stress, anxiety and other emotional distress. The confidential helpline is staffed by a team of mental health professionals who can provide assessment and support to callers.