MOPH Receives WHO Award for World No Tobacco Day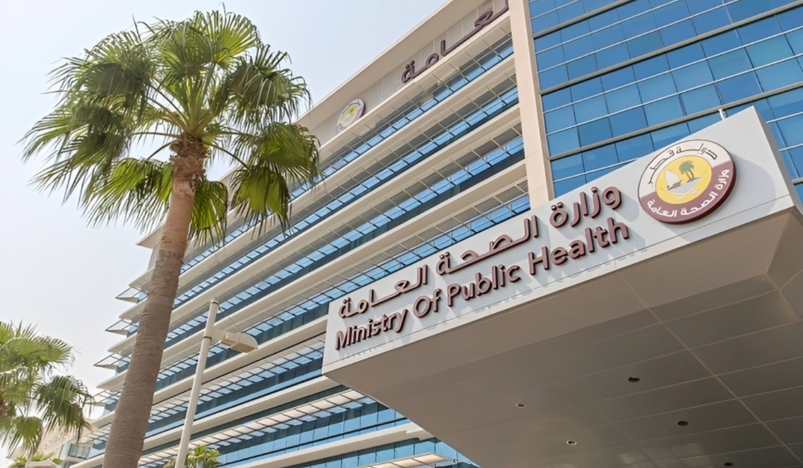 MOPH Receives WHO Award for World No Tobacco Day
The Ministry of Public Health (MOPH) received the World Health Organization Award for World No Tobacco Day (WNTD Award) in recognition of its efforts in cooperation with the relevant authorities in the State of Qatar to make the 2022 FIFA World Cup Qatar 2022 a smoke-free tournament by applying strict measures to combat smoking inside and outside stadiums and fan areas.
HE Minister of Public Health Dr. Hanan Mohamed Al Kuwari and several of Their Excellencies health ministers and senior officials participating in the meetings of the World Health Assembly held in Geneva, Switzerland, attended the award ceremony.
MOPH Head of the Non-Communicable Diseases Department, Dr. Kholoud Ateeq Al Mutawa, received the award from WHO Regional Director for the Eastern Mediterranean, Dr. Ahmed Al Mandhari, in the event accompanying the Assembly meetings, organized by the State of Qatar, entitled "Building a legacy for sports and health after major sporting events." In a statement, Dr. Al Mutawa said that the award comes as a culmination of MOPH and the concerned authorities' efforts to make the FIFA World Cup Qatar 2022 activities smoke-free by applying strict anti-smoking measures inside and outside the stadiums, especially in the fan areas to ensure the enjoyment of the tournament guests with smoke-free air, as well as imposing a complete ban on smoking during the FIFA Arab Cup Qatar 2021.
She noted that the MOPH, in cooperation with the various concerned authorities in the country, is working hard to combat tobacco by launching initiatives and awareness efforts to preserve the health and safety of the population, stressing that the award represents an incentive to achieve new accomplishments in the field of tobacco control.
(QNA)