MoPH Endorses Use of COVID-19 Rapid Antigen Self-Test Kits for At-Home Testing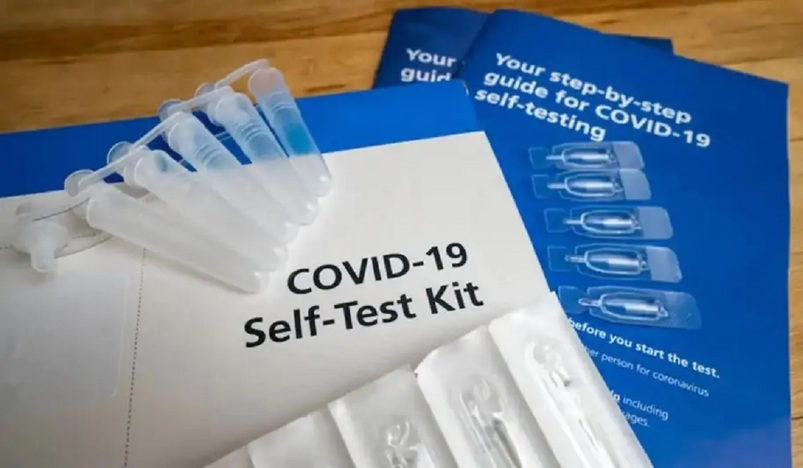 COVID-19 Rapid Antigen Self-Test Kits
In line with the latest developments in the fight against COVID-19, the Ministry of Public Health endorsed in 2021 the use of COVID-19 Rapid Antigen Self-Test Kits, which have been approved by WHO and international organizations, for self-testing at home.
The Ministry issued a circular in September 2021 to all authorized pharmacies in the country, importing companies, and agents of pharmaceutical companies regarding the need to import and offer COVID-19 Rapid Antigen Self-Test Kits in pharmacies in order to make them accessible to everyone.
MOPH explained that while the results of the Rapid Antigen Self-Test Kits may not be used for official purposes such as pre-travel testing, changing health status on Ehteraz or QUOT applications, or official health certificates, they are a valuable tool for people to check their COVID-19 status at the convenience of their homes.
Rapid antigen tests offer a fast and accurate screening test to detect COVID-19 virus antigens in the respiratory tract. The tests require a nasal swab to be taken from the individual and the results of the self-test kits are usually ready within approximately 15 to 20 minutes.
The current rise in cases in Qatar is driven by the highly transmissible Omicron variant and while there are likely to be high numbers of people testing positive in the coming few weeks, the majority of these will have only mild to moderate symptoms and will not need medical care.
Rapid antigen self-tests are widely used around the world to help detect COVID-19 in people who may or may not have symptoms but are still infectious and can transmit the virus to others around them.
The Ministry explained that rapid antigen self-tests can be particularly useful for the following situations:
• Individuals with mild, moderate or severe symptoms who suspect they may have COVID-19.
• Asymptomatic (displaying no symptoms) individuals who suspect that they have COVID-19 due to being in close contact with a confirmed infected person.
• Individuals who want to check their COVID-19 status before visiting a vulnerable family member or friend.
• Testing before a social gathering
Individuals with severe symptoms suggestive of Covid-19 are advised to seek medical attention immediately.
The Ministry advised that individuals who test positive after taking a rapid antigen self-test should isolate themselves at home and avoid contact with family and friends. They may take paracetamol to relieve their symptoms and keep themselves hydrated and avoid prolonged sitting or lying down. They may visit a primary health center or private clinic for an official COVID-19 test to obtain a certificate and have their Ehteraz status changed.
Sick leave certificates cannot be given based on the results of a rapid antigen self-test done at home.
Rapid antigen self-tests are available in authorized pharmacies and Al Meera hypermarkets throughout Qatar, with a maximum price of QR35 per test set by MOPH. The Ministry has procured large quantities of self-test kits which will be distributed to pharmacies in the comings days, but due to the anticipated high demand, the Ministry called upon members of the community to avoid bulk buying of the tests and has placed a limit of 10 tests per person for each transaction.
Source: MoPH